Sunny Leone also took the challenge after being nominated by her Twitter followers.
Bollywood has caught up with the viral trend of 'The Ice Bucket Challenge'.
The activity of pouring a bucket of ice cold water over your head is an awareness campaign for ALS (amyotrophic lateral sclerosis, or Lou Gehrig's disease).
ALS is a motor neuron disease and is the most common type.
It is characterised by muscle stiffness, rapid weakness in the muscles, difficulty in speaking, swallowing and breathing.
A large number of A-list Hollywood celebrities have already conducted the challenge and challenged their friends and colleagues and shared their videos online via social media.
Celebrities such as;  Tom Cruise, Taylor Swift, Bill Gates, Will Smith, Vin Diesal, Christiano Ronaldo, Cheryl Cole, David and Victoria Beckham and several others.
The Ice Bucket challenge works as follows:
The challenger nominates three or more others to do the challenge
They film themselves pouring/been poured over the head with a bucket of ice and water
The nominee must respond within 24 hours to agree or forfeit
If they agree, they donate to the ALS association
If they forfeit, they must still donate to the ALS association
Now our Bollywood celebrities are rising up to the challenge by posting their ice bucket challenges on-line too.
Rumour has it that the challenge came into Bollywood when tennis player Sania Mirza nominated her actor-friend Riteish Deshmukh.
This was after her second attempt of doing the challenge, as people argued she didn't use a big enough bucket the first time!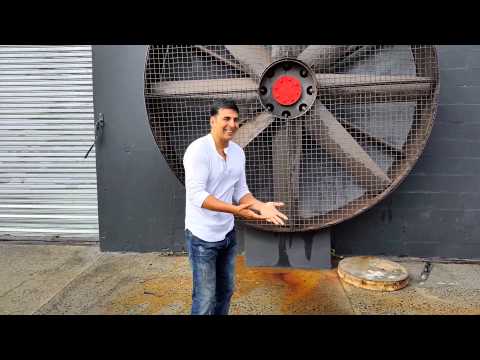 Riteish accepted the challenge whilst filming for his new film Bangistan in Poland.  His challenge was posted on Facebook with the caption: "I accepted Sania Mirza's ALS Ice Bucket Challenge, to spread the awareness for ALS (Lou Gehrig's Disease).
"I further nominate my friends Akshay Kumar, Abhishek Bachchan, Sidharth Malhotra, Pulkit Samrat and Ashish Chowdhry. Gotta do it within 24hrs -time starts now."
Akshay Kumar accepted the challenge whilst in Cape Town shooting for his reality dance show.
He said: "I had asked only 1 contestant to help but all 11 of them got ready to help me. All of us believe in helping each other. I am using sea water because I don't want to waste good water."
Poor Akshay had 11 buckets of water thrown at him. He nominated his wife, Twinkle Khanna, Ashvini Yardi, Salman Khan and Johnny Lever.
Our favourite nominee so far has to be Abhishek, who accepted the challenge inside the privacy of his own bathtub. His reactions to the cold water will have you laughing out loud. Abhishek went on to nominate his father, Amitabh Bachchan, Shahrukh Khan and the entire Happy New Year Team.
Pulkit Samrat accepted his challenge from Riteish with an interesting black and white video. He went on to nominate Sonam Kapoor, Jacqueline Fernandez, Richa Chadda and Ali Fazal.
Ashish Chowdhary accepted his challenge from Riteish and nominated 'pretty girls': Anusha Dandekar, Mandira Bedi, Dia Mirza, Neha Dhupia and Sophie Choudry.
Sidharth Malhotra also accepted Riteish's challenge.  He also nominated, Arjun Kapoor, Varun Dhawan and Mohit Suri.
Sonakshi Sinha took to Instagram with the challenge. With one ice cube in a bucket, so as to not waste water she nominated everyone to take part and eagerly told her audience to donate.
Bipasha Basu took to her Instagram too, even though she was sick with a cold she took a small bucket of ice water and completed the challenge. She challenged Rocky S and Raj Kundra.
Raj Kundra accepted Bipasha's challenge. He nominated, Shruti Haasan, Deepika Padukone, R. Madhvan and Masaba Gupta.
Lara Dutta was nominated by Scott Davidoff, and further nominated her colleagues Priyanka Chopra, Farhan Akhtar and Karan Johar.
Adult turned Bollywood beauty Sunny Leone also took the challenge after being nominated by her family and Twitter followers. Taking it like a pro, the star nominated Yo Yo Honey Singh.
We're all excitedly waiting for the nominees who haven't took the challenge yet. Will the big stars like Amitabh, Shahrukh and Salman accept their challenges?
Will the 'pretty girls' Sonam, Jacqueline, Deepika and Priyanka do their bit for the good cause?
How about directors/producers Farhan Akhtar and Karan Johar? Will they step up to the challenge to fight for this cause? Only time will tell!
So far the ice bucket challenge has raised money for both the UK Motor Neurone Disease Association (£250,000) and the ALS association in the USA (£37.7 million).
It's nice to see that our B-Town stars are taking part to raise awareness too! But similar to the words of Mr SRK, 'Yeh toh sirf nominations hain, challenges abhi baki hai mere dost!' Who do you think should be next?