The producers and film makers want 50% of box-office profits
Bollywood film producers and multiplex cinema owners are at loggerheads regarding the split of revenues. Until the dispute is not resolved, there is a likelihood that no Bollywood films will be shown in multiplexes as of April 2009.
Major producers including the likes of Yash Chopra (Yashraj Films), Mahesh Butt, Ramesh Sippy, Mukesh Butt and Sandeep Bhargava (Indian films), directors like Karan Johar, together with a surprise union of Bollywood actor/producers Shahrukh Khan and Aamir Khan, all teamed together at a press conference to discuss the profit sharing problem between producers, distributors and multiplex operators.
The multiplexes currently only share the revenue generated from ticket sales. The revenue sharing model currently is complex, changeable and adhoc and it is imposed on producers by the Multiplex Lobby. This body dictates the revenue sharing terms for each film based on cost of production, cast and crew and who the producer or distributor is of the movie.
The producers and film makers want 50% of box-office profits made by multiplexes. Especially, in the first four weeks of release of any film. Compared to the share currently that does not give producers a proportionate share of profits due to differences in the model.
The multiplexes are not willing to accept this and want the revenue share to depend on a performance basis. As it is done internationally. They say profits should be shared greater, if the film does well, subject to a maximum percentage, and less, if the film flops, subject to a minimum percentage. Not the same for every film.
Aamir Khan commented that the ticket prices charged by multiplexes were also to high and prohibiting many people from watching films made for the people.
Shahrukh Khan said that this dispute was not for greed and used the slogan 'fair rights for Friday nights' to mark the basis for their argument. Especially with the aim to give smaller and lower budget films support with this initiative.
Mukesh Butt, Chairman of the Producer's Association, said, "The carpenters, the lightmen, the spot boys, they have understood the problem. But unfortunately the corporates did not understand, the multiplex corporates, who are educated people. They chose not to understand."
The well-known multiplex owner, Shravan Shroff said, "Ultimately, let the box-office decide which movie is a hit, which movie is a flop and for a hit movie, we are more than happy to pay more money. If the movie does not perform, then naturally, we want to pay less."
Here is what Aamir Khan and Shahrukh Khan had to say on this major industry affecting matter.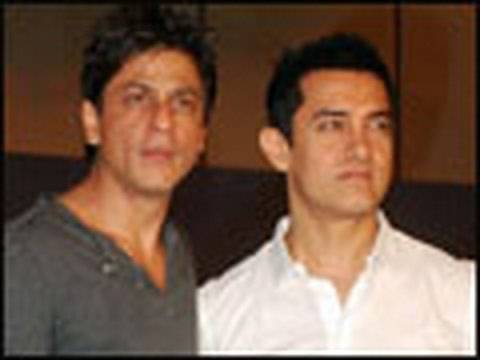 The Bollywood film industry has already been impacted by the global economic crisis, so this disagreement will add to its woes.
With both sides not shifting on their stance, this stalemate will impact the release of new Bollywood movies to multiplexes. Thus, stopping audiences from seeing any new films at these cinemas. Many of them are showing old films instead.
Analysts estimate revenue losses of about 2.5-3 billion rupees ($50-$60 million) in the April-June quarter, if no films are released. All film release dates have been extended and delayed by producers and distributors until an acceptable resolution is found to this problem.