"There are 159 South Asians hoping to be an MP in the House of Commons."
On Thursday 7th May 2015, people all over the United Kingdom will be casting their votes in the 2015 General Election.
There are 159 Asians hoping to be a Member of Parliament (MP). Of these, 111 are men, and 48 are women.
The Conservatives are fielding the largest number of Asian candidates with 36. They are closely followed by Labour (35) and the Liberal Democrats (32).
UKIP have been garnering much attention for their their anti-immigration rhetoric, but the party is fielding 21 Asian candidates.
There are eight Asian candidates for the Green Party and five Asians are running as Independents. Furthermore, 22 Asian candidates are representing a diverse array of smaller parties.
Find out who the public will be voting for in our Desi Chats Election Special: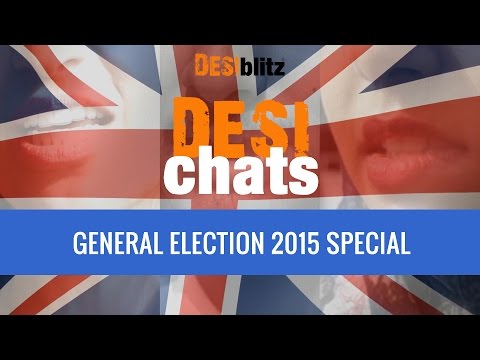 Here is the list of all of the Asian candidates for the 2015 UK General Election:
Conservative Party
Mohammed Afzal (Manchester Gorton)
Azi Ahmed (Rochdale)
Iftikhar Ahmed (Bradford East)
Parvez Akhtar (Coventry North West)
Itrat Ali (Huddersfield)
Imtiaz Ameen (Batley and Spen)
Natasha Asghar (Newport East)
Norsheen Bhatti (Liverpool Walton)
Amandeep Singh Bhogal (Upper Bann)
Rehman Chisti (Gillingham and Rainham)
Mudasir Dean (Bolton South East)
Kishan Devani (Leicester East)
Bob Dhillon (Washington and Sunderland)
Chamali Fernando (Cambridge)
Kamran Ghafoor (Oldham West and Royton)
Nusrat Ghani (Wealden)
Altaf Hussain (Swansea East)
Sajjad Hussain (Oldham East and Saddleworth)
Samir Jassal (East Ham)
Sajid Javid (Bromsgrove)
Ranil Jayawardena (North East Hampshire)
Rozila Kana (Workington)
Resham Kotecha (Dulwich and West Norwood)
Vidhi Mohan (Croydon North)
Simon Nayyar (Feltham and Heston)
Priti Patel (Witham)
Arun Photay (Birmingham Yardley)
Suria Photay (Wolverhampton South East)
Mina Rahman (Barking)
Suhail Rahuja (Hornsey and Wood Green)
Sanjoy Sen (Aberdeen North)
Alok Sharma (Reading West)
Gurcharan Singh (Slough)
Rishi Sunak (Richmond – Yorkshire)
Paul Uppal (Wolverhampton South West)
Shailesh Vara (North West Cambridgeshire)
Labour Party
Marina Ahmad (Beckenham)
Ali Aklakul (Reigate)
Azhar Ali (Pendle)
Rushanara Ali (Bethnal Green and Bow)
Saqhib Ali (North East Bedfordshire)
Tanmanjit Singh Dhesi (Gravesham)
Sumon Hoque (Banff and Buchan)
Rupa Huq (Ealing Central and Acton)
Amran Hussain (North East Hampshire)
Imran Hussain (Bradford East)
Amanjit Jhund (East Dunbartonshire)
Sam Juthani (Henley)
Manjinder Singh Kang (The Cotswolds)
Naushabah Khan (Rochester and Strood)
Sadiq Khan (Tooting)
Uma Kumaran (Harrow East)
Bilal Mahmood (Chingford and Woodford Green)
Khalid Mahmood (Birmingham Perry Barr)
Shabana Mahmood (Birmingham Ladywood)
Seema Malhotra (Feltham and Heston) [Labour and Co-operative Party]
Sundip Meghani (Harborough)
Ibrahim Mehmet (Old Bexley and Sidcup)
Anawar Miah (Welwyn Hatfield)
Lisa Nandy (Wigan)
Sachin Patel (Richmond Park)
Yasmin Quereshi (Bolton South East)
Anas Sarwar (Glasgow Central)
Purna Sen (Brighton Pavilion)
Naseem Shah (Bradford West)
Virendra Sharma (Ealing Southall)
Tulip Siddiq (Hamstead and Kilburn)
Bally Singh (Kenilworth and Southam)
Chaz Singh (South West Devon)
Keith Vaz (Leicester East)
Valerie Vaz (Walsall South)
Liberal Democrats
Amna Ahmad (Streatham)
Ashuk Ahmed (Luton South)
Zulfiqar Ali (Huddersfield)
Zulfiqar Ali (Stoke-on-Trent Central)
Afzal Anwar (Rossendale and Darwen)
Haseeb Arif (Warwick and Leamington)
Aladdin Ayesh (Caerphilly)
Victor Babu (Aberconwy)
Reetendra Nath Banerjee (Salisbury)
Harrish Bisnauthsing (Grantham and Stamford)
Sadik Chaudhury (Northampton South)
Aqila Choudhury (Leeds North East)
Zuffar Haq (Harborough)
Ednan Hussain (Dewsbury)
Mohammad Ilyas (Halifax)
Shazad Iqbal (Birmingham Ladywood)
Amina Jamal (Swansea East)
Shweta Kapadia (Arundel and South Downs)
Kavya Kaushik (Ealing Southall)
Satnam Kaur Khalsa (Hayes and Harlington)
Aisha Mir (Midlothian)
Joe Naitta (Derby South)
Maajid Nawaz (Hampstead and Kilburn)
Anita Prabhakar (Leicester South)
Anuja Prashar (Beckenham)
Dave Raval (Leicester East)
Marisha Ray (Chipping Barnet)
Sanjay Samani (Angus)
Mohammed Shultan (Arfon)
Arjun Singh (Birmingham Perry Barr)
Pramod Subbaraman (Edinburgh South)
Aroosa Ulzaman (Luton North)
UK Independence Party (UKIP)
Afzal Akram (Ealing North)
Wilfred Arasaratnam (East Dunbartonshire)
Malik Azam (Reading West)
Mohammed Ali Bhatti (Harrow West)
Harry Boota (Bradford West)
Justin Haque (Totnes)
Amjad Khan (Ilford South)
Waqas Ali Khan (Shipley)
Tariq Mahmood (Stoke-on-Trent South)
Tariq Malik (Windsor)
Mohammed Masud (Rochdale)
Rashpal Mondair (Birmingham Hall Green)
Sam Naz (Richmond Park)
Owais Rajput (Bradford East)
Idham Ramadi (Orpington)
Yasin Rehman (Luton South)
Tariq Saeed (Tottenham)
Harjinder Sehmi (Coventry North West)
Harjinder Singh (Birmingham Perry Barr)
Sergi Singh (Kingston-upon-Hull North)
Avtar Taggar (Coventry North East)
Green Party
Sofiya Ahmed (Luton North)
Shahrar Ali (Brent Central)
Gulnar Hasnain (Vauxhall)
Nimit Jethwa (Leicester East)
Geeta Kauldhar (Wolverhampton South East)
Shasha Khan (Croydon North)
Jaspreet Mahal (Ealing Southall)
Karen Pillai (Ruislip, Northwood and Pinner)
Independents
Mahtab Aziz (Leyton and Wanstead)
Faruk Choudhury (Bedford)
Attiq Ahmed Malik (Luton South)
Henna Rai (Birmingham Edgbaston)
Kailash Shanker Trivedi (Harrow West)
Communities United Party
M Rowshan Ali (Bethnal Green and Bow)
Mohammed Farid Aslam (East Ham)
Kamran Malik (Brent Central)
Sabrina Moosun (Uxbridge and South Ruislip)
Trade Unionist and Socialist Coalition
Mev Akram (Doncaster Central)
Unjum Mirza (Streatham)
Ayesha Saleem (Edinburgh East)
Respect Party
Shiraz Peer (Birmingham Hall Green)
Asama Javed (Halifax)
National Liberal Party (True Liberalism)
Jagdeesh Singh
Sockalingam Yogalingam
Scottish National Party (SNP)
Tasmina Sheikh (Ochil and South Perthshire)
Socialist Labour Party
Shangara Singh Bhatoe (Newport East)
The Peace Party – Non-violence, Justice, Environment
Tania Mahmood (Tottenham)
The Whig Party
Apni Party
Rehan Afzal (Dudley North)
Rochdale First Party
Islam Zinda Baad Platform
Mohammed Salim (Rochdale)
All People's Party
Prem Goyal (Camberwell and Peckham)
Cannabis is Safer than Alcohol
Majid Ali (Stoke-on-Trent Central)
Christian Movement for Great Britain
William Sidhu (Coventry North East)
Young People's Party
Rohen Kapur (Folkestone and Hythe)
If you want to make your vote count, go along to your local polling station to vote on Thursday 7th May 2015.
DESIblitz would like to wish all those running in the 2015 General Election the best of luck!