"I have nowhere else to go. Relatives have already abandoned me."
We hear about rape cases almost every day. Statistics from the National Crime Records Bureau (NCRB), revealed that in India it is the 4th most common crime.
For many years, victims of rape have failed to report the incident to the authorities. The reason behind it is related to the fear of being judged by the community for being "impure".
Despite this, police data shows that in 2018 there was an increase in the number of reported cases in India.
A worrying observation is that although cases being reported have increased over the last five years, the conviction rates, in fact, have decreased. Slow court proceedings are considered to be one of the causes.
Section 375 of the Indian Penal Code defines what rape is. The law recognises that the age of consent is 18. Therefore, any sexual intercourse between a husband and his wife aged from 15 to 18 is classed as rape.
Moreover, one of the most debated pitfalls is that marital rape is not criminalised, unless the couple is legally separated.
This is due to the orthodox view that criminalising it would undermine the sacred institution of marriage in India.
Another arguable aspect is that the law is gendered. It is laid out as if only women can be subjected to rape, it fails this way to protect male victims.
To understand the growing problem better, we review five major rape cases that shocked the entire nation.
1996 Suryanelli Sex Scandal
This case caused shockwaves across the nation for almost two decades. The Suryanelli sex scandal, also known as the case of the girl without a name horrified the entire country.
A 16-year-old girl from Suryanelli, Kerala, was abducted and raped by 40 men over a 40 day period. The schoolgirl was allegedly lured by a bus driver with the promise of marriage.
Raju, the bus driver convinced her to leave the hostel in Munnar and to meet up at Adimali on January 16, 1996. He then abandoned her midway while on their way to Kothamangalam.
"The Suryanelli girl" was approached by Usha, a woman met on the bus who offered to help her. Usha introduced the young girl to the prime accused, lawyer Dharmarajan.
He promised to take her to a lodge for accommodation, where his mother was already staying. Instead, later that night, he raped her.
She was then taken to various other places, where she was raped by other men. Several of them were politicians or involved in politics. She was freed on February 26, 1996.
In 2000, 36 people were convicted for the crime, but five years later the High Court acquitted everyone bar Dharmarajan.
The case created political consciousness when the girl alleged to have been offered to Rajya Sabha Deputy Chairman PJ Kurien. Her plea to add him to the accused list was dismissed by the High Court.
The awareness caused by the brutal 2012 Delhi Gang rape lead to the case being re-opened. In fact, in January 2013, the Supreme Court expressed shock and embarrassment over the previous High Court convictions.
A division bench of the High Court of Kerala that reopened the Suryanelli case convicted 24 of the 31 accused.
Dharmarajan was given a life sentence while the others were sentenced to imprisonment for a period going from four to 13 years.
The verdict came 18 years after the case began. It marked yet another milestone involving this lengthy and complex legal proceeding.
During an interview published in Mathrubhumi Illustrated Weekly the victim, after the first conviction, said:
"Once the verdict was delivered, I could not face anyone. Nobody wants to see my face anymore. A few were afraid to talk to me. Maybe their parents would have told them to maintain a distance.
"I don't have many friends. The existing ones are not interested in talking to me. I used to go to the church and office and spend the rest of the time in my house.
"I have nowhere else to go. Relatives have already abandoned me. Even I made life tough for my elder sister."
The survivor during her ordeal was raped numerous times in hotels, cars, and homes. Despite going through 18 years of injustice, she managed to obtain peace with herself at last.
During an interview with NDTV, after the final convictions in 2013, she said:
"I am happy and relieved that there has been justice and that people have got to know the truth."
Watch the journey through her fight for justice: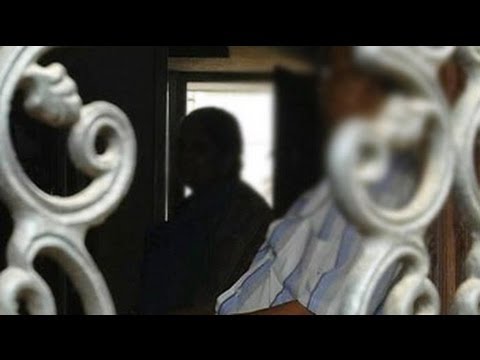 1996 Priyadarshini Mattoo
Priyadarshini Mattoo's case reached wide public notoriety for putting a spotlight on the ineffectiveness of the traditional criminal law system.
On January 23, 1996, Priyadarshini, a 25-year old law student was found raped and murdered at her house in New Delhi.
The vile act was committed by stalker Santosh Kumar Singh, her senior in college. He trespassed into the house, raped and strangled her with an electrical wire.
She was then battered beyond recognition with a motorcycle helmet. The case was a preannounced tragedy as the family had noticed his stalking behaviour.
They filed several FIR's complaints, and the young woman was also provided with a police escort at the time.
Santosh's obsession was so entrenched that, despite the complaints made, he continued the stalking.
The man was found guilty for both murder and rape counts on October 17, 2006. Later that month he was sentenced to death.
Santosh had earlier been acquitted by a trial court in 1999. Judge. G.P. Thareja said that although he knew Mr Singh committed the crime, he had to acquit him and give him "The benefit of the doubt."
Priyadarshini's family was fighting tirelessly to get justice for their beloved daughter. At the same time, the cold-blooded killer had gone to marry and practice law in Delhi.
Following a public outcry, the decision was investigated by the Central Bureau of Investigation (CBI). This resulted in the Supreme Court of India giving him a death sentence.
The decision was thought to be a landmark reversal. Though, Santosh, son of a former Police Inspector General had appealed against it.
This resulted in the death sentence being commuted into life imprisonment in October 2010. Leniency was given as facts were not presented correctly in the High Court.
Watch reaction to the verdict being commuted: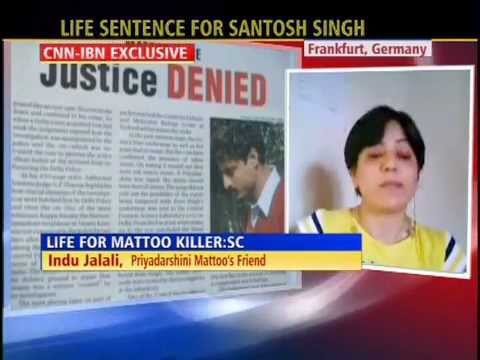 2012 Delhi Gang Rape
This case generated widespread national and international coverage, drawing attention over violence against women in India.
It involved a 23-year old physiotherapy intern who was raped on a moving bus. The young woman later died of horrific internal injuries.
The incident took place in South Delhi on December 16, 2012. Jyoti was traveling on a private bus after watching a movie with a male friend.
Six other men were on the bus, including the driver, all of whom had been drinking. The men beat the friend and raped Jyoti in turns.
The details of the rape were vile and sickening, with an iron bar used, which caused her catastrophic internal injuries.
They threw the couple out of the bus. The police found them laying on the side of the road on a chilly winter day two hours later.
Eleven days after the assault, due to her serious injuries, Jyoti was transferred to a hospital in Singapore. Sadly, two days later she passed away.
After her ordeal, Jyoti could not be named by the media due to reporting restrictions.
She was referred to as "Nirbhaya", which stands for "the fearless one." She was given this name because she fought until her last breath.
Four of the six defendants were given a death sentence. One committed suicide and the other was a juvenile, receiving a three-year sentence in a reform facility.
After the attack on Nirbhaya, changes in the law were made.
The 2013 Act expanded. The definition of rape now includes oral sex and the insertion of an object into a woman's vagina, urethra or anus.
Punishment for rape was made stricter too, repeat offenders can now face a death sentence.
The BBC published an article where Mukesh Singh, the bus driver, is speaking with British filmmaker Leslee Udwin. While showing no remorse for his actions, he said:
"Housework and housekeeping is for girls, not roaming in discos and bars at night doing wrong things, wearing wrong clothes. About 20% of girls are good.
"When being raped, she shouldn't fight back. She should just be silent and allow the rape. Then they'd have dropped her off after 'doing her', and only hit the boy.
"The death penalty will make things even more dangerous for girls. Now when they rape, they won't leave the girl like we did. They will kill her."
The notoriety of the case inspired the Netflix series Delhi Crime, which reconstructs the police investigation on the case.
Watch the trailer of India's Daughter, a documentary by Leslee Udwin: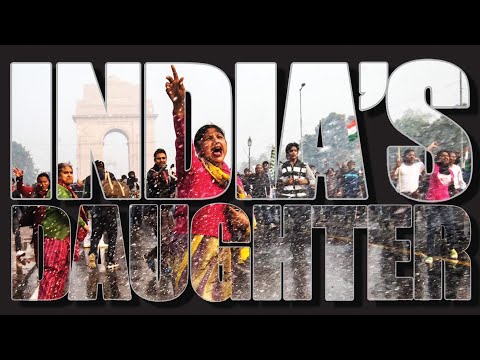 2013 Shakti Mills Case
The Shakti Mills case, or also called the 2013 Mumbai gang rape, caused wide public outrage in India.
Many women's rights activists, Bollywood celebrities and politicians protested on the streets and across social media.
The case refers to a 22-year old photojournalist who was interning at a magazine in Mumbai.
On August 22, 2013, the woman was on an assignment with her male colleague at the deserted Shakti Mills compound.
The couple was approached by a group of five men. They tied up the colleague and dragged the woman into the bushes, before taking turns to rape her.
To make sure she would not report the incident they took pictures of her and threatened to release them. The rapists also forced the victim to clean the crime scene.
They took her back to her co-worker, before leaving the couple at the railway tracks. When she got to the hospital she was bleeding abundantly.
On September 3, 2013, a telephone operator came forward claiming to also have been raped at the Shakti Mills compound.
The rapists were again five, three of the involved were also accused in the case of the photojournalist. The victim was in the compound with her boyfriend.
The pattern was the same. The boyfriend was tied up while the men raped the victim in turns.
This highlighted that some of the rapists were repeating offenders, therefore, a serious threat to society.
Proceedings were stopped during the photojournalist's depositions as she fainted in court after identifying her assaulters.
The three men found guilty of both crimes were Vijay Jadhav, Qasim Sheikh, and Salim Ansari. They all got sentenced to death.
The fourth accused, Siraj Khan, 21, was found guilty for the rape of the journalist. The fifth accused Ashfaque Sheikh was guilty sexual assault of the telephone operator.
Two juveniles were tried separately.
Commenting on the death sentence of the three men, SP chief Mulayam Singh Yadav said:
"The poor fellows, three of them have been sentenced to death. Should rape cases lead to hanging? Boys are boys, they make mistakes. Two or three have been given the death sentence in Mumbai."
The statement made started a whole new controversy, with people criticising him for being a misogynist. Parents of the Delhi gang-rape victim also asked not to vote for him at the elections.
The mother, in fact, said:
"Raping a girl cannot be called a mistake, it is a crime. A leader who gives such a statement doesn't have any right to be in power."
Another person that did not fail to be subject to criticism is the then Samajwadi Party (SP) MLA Naresh Agarwal. He said that women needed to pay attention to their clothing to avoid being raped.
Despite these horrific comments, there were many more people that showed full support to both victims.
Musician Shekhar Ravjiani was one of them, he tweeted:
"My heart goes out to the victim and I hope and pray that God gives her the strength to make it through this ordeal."
Watch police searching the compound for evidence: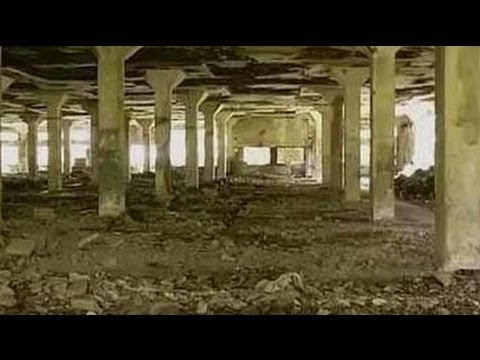 2018 Kathua Rape Case
Amongst the rape cases listed, this story is even more tragic, as it involves a minor.
Her name was Asifa Bano, an 8-year-old girl from a nomadic tribe in Jammu Kashmir. She was abducted on January 10, 2018, when she had left home to bring back the horses from near home.
Whilst the horses returned, Asifa did not. She was heavily sedated, abducted and held captive in a village temple in Kathua.
Asifa was repeatedly raped for four days before being strangled with her own scarf and head bashed with a rock. The incident was described as being the most barbaric and inhumane ever seen.
The child's body was found by villagers on January 17, 2018, dumped in a forest area. Her rape and assassination are linked to communal violence.
Three men, Sanji Ram, Deepak Khajuria and Parvesh Kumar were convicted to life imprisonment of 25 years.
Tilak Raj, Anand Dutta and Surender Verma were sentenced to five years in jail for destroying evidence.
The main accused in the case was Mr Ram, the priest of the family temple where the incident took place.
On July 30, 2018, the Lok Sabha passed the criminal law (amendment) bill 2018. The bill provides the death penalty as the maximum sentence for the rape of a child less than 12 years of age.
According to Save the Children, in most child rape cases, the family knows the perpetrator.
We exclusively spoke to Radhika Mittal, Founder and Director of Super School India, a Delhi based youth-run initiative for underserved children.
The aim of the initiative is to guide young people to be responsible and ethical members of society.
Radhika, talking about child sex crime, said:
"It starts with the parents accepting that there's a danger. Just as living on the 7th floor and having your child climbing over the window is considered a danger.
"The same way if you accept the danger that even people known to you can sexually abuse your child, you will do whatever steps it takes to protect your child.
"You don't know if that person has been abused and it's unaddressed and now they're going to copycat into someone else. You don't know what psychological place they're coming from."
Watch a video about the gruesome Kathua rape case: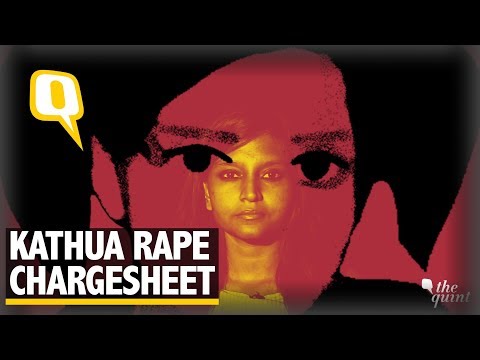 So What Needs Addressing?
It is important to have an expert opinion on how the worrying issue of rapes in India can be tackled.
Radhika Mittal told us about the work they do and what else still needs to be addressed.
She said: "We started our work targeting the sexual harassment culture. One of our students was actually a victim and what shocked me the most was that other students were victim-blaming her.
"We were here teaching kids academic things but what we weren't teaching them were life skills. We decided that we needed to address empathy, puberty, how to express attraction and how to handle rejection."
When talking about rejection, Radhika expressed how Bollywood is the biggest perpetrator. It sends messages like "Hasee to Phasee" or if a girl says no it means you need to try harder, she said.
Bollywood reaches remote places in India that maybe don't even have government schools. According to her responsible entertainment is another battle to tackle.
Radhika also added:
"We have to do 7 to 8 workshops in schools before we can even talk about sexual harassment.
"Sexuality education is one of the ways that India can tackle its rape culture. It's such a taboo topic that a colleague of one of the teachers we worked with faced a traumatic instance in class.
"A male student was masturbating while looking at the teacher, because of that minor skin showing through her Saree.
"Public indecency is extremely common in India, something as natural as masturbation is villainised. We are India, we are the creators of Kamasutra.
"Our culture before colonisation was a progressive one and then we just lost it along the way."
Radhika highlighted how important it is to teach students that masturbating is not a crime. Whilst exploring yourself in public while making other people uncomfortable is.
DESIblitz also spoke with members of the public to get their point of view on the matter.
Mansi, a resident of Mumbai, said:
"When I travel to a new city I always want to know how safe it is for me to go to. There are many times where I want to go out alone but I need to know if I can be comfortable doing it.
"I think we need stricter laws and punishments. People don't fear to commit this crime because most of the cases are dealt very casually. Rapists can even get bail in a few months."
Ameet, from West Bromwich, mentioned: "Indian society and culture have been around ancient times, so certain ways of thinking are deeply entrenched in their social system.
"There are still people who are untouchable because of their caste. How can you justify that, you can't. Yet it still happens.
"It's the same with women, they are expected to be obedient and just follow the guys' orders. This needs to change."
Lalit from Smethwick, referring to the Asifa Bano case said:
"I feel extremely disgusted hearing about Asifa's story. There are myths related to the fact that you can identify a rapist, by the way, he looks, acts or behaves.
"I think you can't actually, these people live a normal life and they can be anyone. People need to start controlling their emotions and actions."
People need to start feeling safe while walking the streets of India during night time. Women should not be criminalised for the way they are dressed, this is no excuse for rape.
Unfortunately, India has still a long way to go in order to decrease this vile crime. Tackling sexual education, and having stronger laws are just a start.