"what always hurts the most is not taking a moment to say goodbye."
Several Bollywood actors have been enchanting viewers during the different decades of Indian cinema.
These stars that have appeared in iconic Bollywood films we know and love, have also taken Hollywood by storm.
Most of these Bollywood actors have had prominent roles in American films, starring alongside top Hollywood actors.
Bollywood actors who have ventured into Hollywood include the likes of Deepika Padukone and late Om Puri.
The transcending Bollywood actors have gone on to star in a variety of genres, including action, comedy and thriller.
DESIblitz takes a look at 5 Bollywood actors that have also worked in Hollywood.
Om Puri
Late Om Puri was a highly respected Indian actor. His services to film make him one of the most legendary Bollywood actors.
After numerous Bollywood and Punjabi films, Om Puri made an appearance in several Hollywood films.
He has a notable appearance in the political thriller, The Reluctant Fundamentalist (2012), playing the role of an eminent poet called Abu.
Following graduation and joining a Wall Street firm, he gets into a relationship with Erica, an American photographer.
Two years later, he was also in the comedy film, The Hundred-Foot Journey (2014).
He takes on the character of Papa Kadam, whose family runs a restaurant in Mumbai. After a mob attack on their food joint, he and his family shift to Europe.
The film shows Papa buying another property against the wishes of his family and turning it into a restaurant.
Additionally, the film highlights a cold war erupting between Papa and Madame Mallory (Helen Mirren).
Watch an interview featuring Om Puri about The Hundred-Foot Journey here: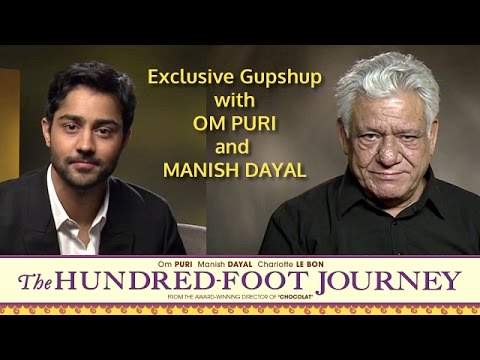 Anil Kapoor
Anil Kapoor is a big name in India, as well as across the rest of the world.
He made his Bollywood acting debut with a small role in the family drama Hamare Tumhare (1979), directed by Umesh Mehra.
Many of Anil's fans will remember him for his early roles in the rom-com Woh Saat Din (1983) and family action drama Mashaal (1984).
The western audience was treated to his acting skills through the successful Hollywood film, Mission: Impossible – Ghost Protocol (2011).
He portrays, Brij Nath, a telecommunications entrepreneur from India. Talking about bagging this role, Anil told the media:
"I had met the producers of the film and met Tom Cruise, the star of the 'Mission Impossible' films."
"So I thought let me go and meet them and if I'm lucky I might get a part in this incredible franchise. Then I forgot about it.
"Then one night I got this e-mail from my agent who said there was this offer from Mission Impossible – Ghost Protocol where I have to play a womaniser, and of course I jumped at it."
This role gave Anil a credible global footing, increasing his popularity even further.
Irrfan Khan
The versatile acting repertoire of late Irrfan Khan made him a perfect suit for both Bollywood and Hollywood.
Irrfan had appeared in a few Hollywood films, with adventure drama Life of Pi (2012), topping the list.
The film is based on the 2001 namesake novel by Yann Martel. Irrfan takes on the role of the adult Piscine 'Pi' Patel.
Following a series of events, the film revolves around the survival of Pi. Irrfan is also the narrator of the film. There is a heartbreaking scene in the film, where Pi says:
"I suppose in the end, the whole of life becomes an act of letting go, but what always hurts the most is not taking a moment to say goodbye."
The film was a huge success, grossing $600 million worldwide. Other career-defining roles include The Amazing Spiderman (2012), Jurassic World (2015) and Puzzle (2018).
Priyanka Chopra
Priyanka Chopra is one of India's highest-paid and widely recognised Bollywood actors. Since her acting debut in 2003, Priyanka has starred in over sixty Bollywood films.
The actress initially had aspirations to explore aeronautical engineering. However, after winning the 'Miss World' pageant in 2000, she received global recognition and began receiving film offers.
After receiving countless accolades for her Bollywood roles, Priyanka also made her debut in Hollywood. Priyanka became the first South Asian to headline an American network drama series.
The Bollywood diva featured in the ABC thriller drama, Quantico (2015) as Alexandra 'Alex' Parrish.
In this series, she plays an FBI academy graduate who becomes the main suspect in a terror attack at Grand Central Station. She eventually goes on the run to clear her name.
The series had positive reviews overall. Priyanka won 'Favourite Actress In A New TV Series' and Favorite Dramatic TV Actress' at the 42nd People's Choice Awards.
In 2017, Chopra starred in the American action-comedy movie, Baywatch.
Priyanka plays the main villainess, Victoria Leeds in this film. She is the owner of the Huntley Club, a front that she uses to smuggle drugs.
Deepika Padukone
Deepika Padukone is an Indian actress who was raised in Bangalore, before achieving movie stardom.
She became a household name after the release of the romantic-fantasy Om Shanti Om (2007). Deepika won 'Best Female Debut' for this movie at the 53rd Filmfare Awards (2008).
Her career spans further to other areas such as modelling, producing and charity work.
She is the chairperson of the Live Love Laugh foundation that works to spread awareness on mental health in India.
After delivering many hits in Bollywood, Deepika made her Hollywood debut in the action film XXX: Return of Xander Cage (2017). Speaking about her character Serena Unger, Deepika explains:
"When you first meet Serena, you don't know whose side she's on."
"I think she's a representation of women in today's world – she is independent, she's intelligent, she can stand up for herself. She's always observing, always learning."
Deepika is one of the top Bollywood actors that continue to break boundaries and captivate viewers worldwide.
Watch an interview with Deepika Padukone on XXX: Return of Xander Cage here: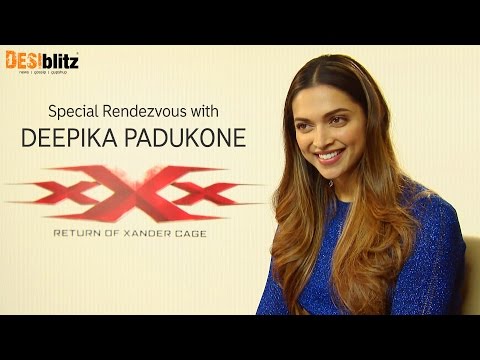 The above 5 Bollywood actors are a fine example of individuals who have lent their craft to Hollywood.
Who will be the next Bollywood celebrity to perform in Hollywood cinema?
With so much talent in India, undoubtedly many more Bollywood actors will explore Hollywood in the future.