The love and affection put into the design of every single curve is evident from any angle.
If you just bought your lottery ticket and are again wondering how to spend your millions (if you win), a dazzling supercar is probably on the top on your list.
Let's face it, owning a supercar is a luxury most of us crave, but only the few achieve.
For those filthy rich fat-cats and Middle-Eastern oil barons with an indefinite supply of 'moolah', exclusivity is what it's all about.
The car manufacturers have clocked onto this and regularly churn out limited edition supercars, driving up prices year on year.
Whether you are in the market for a flashy car or just fancy drooling over some of the most gorgeous automobile eye-candies, you are in for a treat!
DESIblitz counts down the Top 10 street legal cars that money can buy in 2015!
10. Zenvo ST1 ~ £768,000
Before you ask, the 'S' stands for supercharger and the 'T' turbocharger. This car beautifully combines both to produce continuous torque and output over 1000bhp.
This speedy Danish hypercar (hybrid supercar) can reach 60mph in 2.9 seconds. With its 7-speed F1 paddle shift gear system, you'll have no trouble getting it to its top speed of 233mph.
9. Hennessey Venom GT ~ £801,000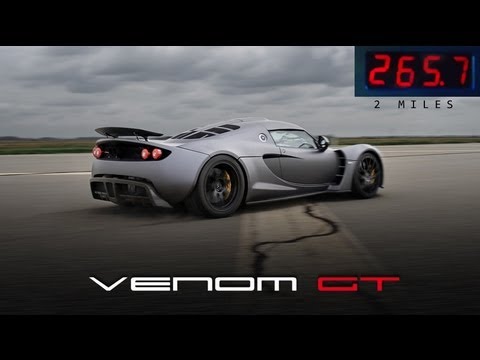 The Yanks have built the fastest car to reach 200mph by achieving it in 20.3 seconds.
That is almost 4 seconds clear of the second fastest car to do so – the Bugatti Veyron 16.4.
Power and speed are at the forefront of this American beast. A verified top speed of 270mph will leave most supercars for dust.
8. Ferrari LaFerrari ~ £832,000
Price is no object when cars look this good.
It may have a silly name, but with only 499 LaFerraris produced and all being invite-only purchases, your chances of owning one are furthermore less than slim.
The Italian masters have crafted one of their lightest ever Ferraris. Couple that with 950bhp of brute V-12 force and you are guaranteed to reach 120mph within 7 seconds.
7. Maybach Landaulet ~ £883,000
To make the best of the open-top partitioned rear cabin of this ultra high-luxury car, you will need to hire a chauffeur.
Who cares about the 6.0-litre, V-12 engine getting to 60mph in 5.2 seconds? Sit back, adjust your pivoted foot rests and electronically controlled air suspension. Pop open a bottle of champagne and enjoy the ride!
6. Pagani Huayra ~ £925,000
Pagani Huayra is a delightfully sculpted Italian piece from the makers of the Zonda S Roadster.
It uses a V-12 Mercedes-Benz AMG twin turbo engine to belt out 730bhp and 1000Nm of torque.
The love and affection put into the design of every single curve is evident from any angle. The Huayra is nothing less than a fine work of art.
5. Aston Martin One-77 ~ £1.2m
According to the British car maker, the One-77 is the 'ultimate Aston Martin' and the most exclusive one, with only 77 of these big bonnet beauties manufactured.
Even James Bond won't be able to get his hands on one of these V-12 7.3 litre vehicles because they have all been snapped up!
With a top speed of 220mph, it is rapid enough to frighten 'The Living Daylights' out of anyone.
4. Koenigsegg One:1 £1.3m
Swedish car maker Christian von Koenigsegg sets out to make the 'perfect supercar' and he may just have succeeded in making this highly desirable 'megacar'.
The name stems from the car's dream ratio of 1:1 between hp-to-kg curb in weight. With 0-248mph possible in around 20 seconds, it's clearly no Volvo!
3. Bugatti Veyron 16.4 Grand Sport Vitesse~ £1.4m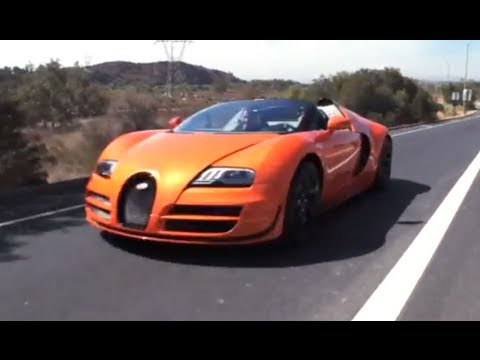 A jet fighter on wheels, the Veyron is 1,200-horsepower of pure fun on the runway.
With deploying rear spoilers at higher speeds, make sure your hands are steady at the cockpit to guide the 8.0 litre, W-16 engine from 0-60mph in a blink. Or you will miss it 2.6 seconds!
The dynamic performance of the Vitesse makes this Bugatti the fastest production roadster ever built.
2. Lykan Hypersport ~ £2.2m
The Dubai-based W Motors have only been around since 2012. Yet, they already excel in creating an exquisite carbon body coupe.
Design Director Anthony Jannarelly couldn't have worded it better when he said:
"Hypercar is all about drawing spontaneous and fresh lines refining the surfaces, so you get to create pure mechanical emotions which all car lovers want to feel."
1. Lamborghini Veneno Roadster ~ £2.9m
A breathtakingly awesome aerodynamic racing prototype, the Veneno is easily crowned our most expensive cars of 2015.
Mouth-watering stats (0-62mph in 2.9 seconds) and stunning specs (carbon fibre monocoque) simply cannot get across what an immense package this wonder car is.
It is perhaps best to indulge your sight and appreciate some of the finest design and engineering of the industry.
There is a good reason why astronomical price tags are attached to these supreme cars. Every part and component represents overflowing passion and sharp creativity.
Though most of us will never get to see them burn rubber on an open road, the fantasy of a raging drive is enough to die for.