Deeps dons a fiery red suit with a plunging neckline by Gucci.
US entertainment magazine Vanity Fair has named Bollywood's Deepika Padukone among Hollywood's Next Generation in the September 2016 issue.
The Bajirao Mastani star, along with 10 young actors from across the globe, stuns in the spread themed 'a vintage collection'.
Handpicked by Vanity Fair, they represent a new wave of talents in entertainment that demand attention.
Our very own Deeps dons a fiery red suit with a plunging neckline by Gucci, matched with a pendant necklace by Boucheron.
Stepping out of a black limousine in true movie star fashion, the B-town sweetheart is everything we want to be and more!
Vanity Fair's creative director, Jessica Diehl, gives an insight into the concept for the sophisticated and stylish shoot:
"The overall concept was to assign to each young actor a style profile relating to a particular decade.
"The results are more like a collection of portraits than a fashion story."
Here are all the actors featured in Vanity Fair's 'Hollywood's Next Generation':
Joe Alwyn (Billy Lynn's Long Halftime Walk, 2016)
Douglas Booth (Noah, 2014)
Lily Collins (The Mortal Instruments: City of Bones, 2013)
Elizabeth Debicki (Everest, 2015)
Aldis Hodge (Straight Outta Compton, 2015)
Riley Keough (Mad Max: Fury Road, 2015)
Deepika Padukone (Bajirao Mastani, 2015)
Ben Schnetzer (Warcraft, 2016)
Lakeith Stanfield (Miles Ahead, 2015)
Annabelle Wallis (The Mummy, 2017)
Finn Wittrock (The Big Short, 2015)
In her interview with the US magazine, Deepika talks about her styling secrets and why saree is her first choice for the red carpet: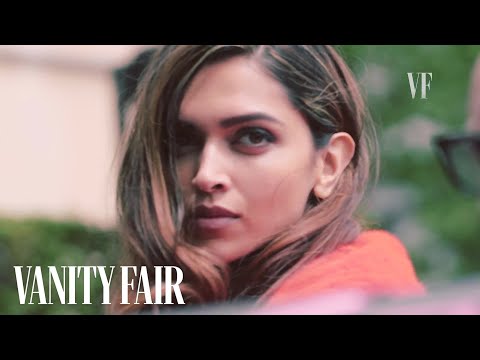 Deepika made headlines in 2013 when she famously turned down a role in Hollywood action blockbuster, Fast and Furious 7.
But if this has proven anything, it's that the West wants a piece of her even more!
In January 2017, moviegoers all around the world will finally be able to see our much-loved Deeps in her Hollywood debut – xXx: The Return of Xander Cage.
The excitement for her role has already sent social media into a frenzy with a trending hashtag, #SerenaUnger, and an exclusive behind-the-scene video on set.
There is truly nowhere to go for her highly-anticipated foray into Hollywood but all the way up to the top of the box office!