"FM radio was fast food to be consumed on the go."
Radio brodcasting in Pakistan has a rich history. Following the country's independence on August 14, 1947, radio as the invisible medium has grown as a powerful medium.
Radio in Pakistan has been prominent in educating, informing and entertaining audiences in the country, along with the Pakistani diaspora worldwide.
In modern times, cable and satellite television, as well as streaming networks like Netflix are the popular mediums across urban areas.
However, according to a report by Media Landscapes, radio is a popular medium in rural areas where affordability and access to television is an issue.
The report also states that the audience for radio is mostly youngsters who have access to mobile phones, with pre-installed FM radio stations and car drivers who contribute to the listener base.
We look at the history of radio broadcasting in Pakistan and its impact on society over the years:
First Radio Station
"Assalam-o-Alaikum! Pakistan Broadcasting Service. Hum Lahore Se Bol Rahe Hain. Terran Aur Chaudaa August Sunn Saintalees Ki Darmiani Raat, BaAra Baje Hain, Tuloo-e-Subhe Azadi!"
(Greetings Pakistan Broadcasting Service, we are speaking from Lahore, the night between the thirteenth and fourteenth of August, year forty-seven. It is twelve o'clock, the dawn of freedom.).
Pakistan Broadcasting Service (now familiar as Radio Pakistan), Pakistan's first radio station made this announcement, following independence from British India.
The next day Radio Pakistan (RP) broadcasted its first news bulletin. It was a spin-off from All India Radio.
Prior to the independence of Pakistan, there were three main stations in Lahore, Peshawar and Dhaka.
Post-independence the government then established stations in Karachi, Rawalpindi, Hyderabad and Quetta.
Aside from broadcasting news bulletins, RP also aired radio dramas and feature programmes.
In his book A History of Radio Pakistan (2005), Nihal Ahmed writes that the themes focused on "nation-building, history, culture, freedom struggle and social issues."
There were programmes, which also covered music, sports and education.
Despite the presence of popular radio stations such as BBC, Voice of America (VOA) and Radio Ceylon in the country, RP's programming was at par with international stations.
The network offered tough competition to the well-established radio stations from around the world.
As a reputable organisation, Radio Pakistan transmits in several languages including Urdu, regionally based, English and Chinese, reaching a worldwide audience.
Despite Radio Pakistan being a pro-government station it has a major contribution to Pakistani society. Radio Pakistan has played a significant role in paving the way for the popularity of radio in Pakistan.
The reach of Radio Pakistan is eighty per cent of the country.
Early Days
Till the 1990s, Radio Pakistan enjoyed a monopoly over the radio sector in Pakistan.
The monopoly did not let Radio Pakistan succumb to low standards. It produced high-quality programming delivered to audiences from all walks of life.
Many popular artists who later became associated with Pakistan Television started their careers from Radio Pakistan.
Popular Pakistani writer Ashfaq Ahmed was famous for his radio programme 'Talqeen Shah,' which was popular in the 1960s.
Popular actor Qazi Wajid (late) began his career from Radio Pakistan.
Late legendary singers Noor Jehan, Masood Rana and Inayat Hussain Bhatti gained popularity through Radio Pakistan as well.
In 1957, Radio Pakistan discovered the later Mehdi Hassan initially as a thumri singer, a genre of semi-classical Indian music.
Having a passion for Urdu poetry, he began experimenting with ghazals and that is where his popularity as a ghazal singer initiated.
The singer Reshma also received recognition on Radio Pakistan. After a producer saw her singing at the shrine of Shahbaz Qalandar, Reshma came on to record Laal Meri at the studios of Radio Pakistan.
Radio Pakistan has promoted classical and semi-classical music on massive scale.
The broadcast network has highlighted other genres of music too. 'Apki Farmaish' was a popular show. which played film songs.
A Western music request show hosted by Yasmin Tahir played as the name suggests Western tunes from countries like the US and the UK.
Munni Baji was the host of the popular radio show 'Bachon Ki Duniya'.
Mohni Road in Lahore is named after Mohni Hameed, a popular Christian radio star who was associated with Radio Pakistan.
Hockey, the national game of Pakistan became popular due to the progress of radio. Pioneer Urdu commentator SM Naqvi played a pivotal role in popularising the sport.
Radio Pakistan also unleashed many iconic newscasters. Shakeel Ahmed and Anwar Ahmed were Urdu newscasters, whereas Anita Ghulam Ali and Edward Carapiet read the news in English.
Advertising on the radio in Pakistan started in 1961. It became so popular that advertisers had to book slots and later on asked for more advertising time.
Radio Pakistan also played a crucial role in informing audiences about floods, earthquakes and other natural disasters.
Radio Pakistan served as a training centre for many television artists, hosts and presenters.
Growth of Radio
Despite the dominance of Radio Pakistan, the gradual rise of television was a threat.
In the 1990s, this changed when FM radio entered Pakistan and thus began the growth of radio in the country.
Before private FM radio stations emerged in Pakistan, Radio Pakistan launched the first FM radio service in 1993- FM Gold Service.
However, failing to make a mark, the station did a vanishing act very quickly.
Radio FM 100 which came into existence in 1994 was the pioneer of private radio stations in the country. Having bases in Karachi, Lahore, and Islamabad, it had a youthful approach.
Referring to the comparison between Radio Pakistan and FM 100, Qasim A. Moini says in his article for Dawn:
"If Radio Pakistan was a five-course formal sit-down dinner; FM radio was fast food to be consumed on the go.
"It was radio for the modern age."
FM 100 focused more on music, as young RJ's communicated with audiences in an informal tone in comparison to a more formal approach of Radio Pakistan.
Noticing that FM 100 was giving tough competition to Radio Pakistan, the latter then launched FM 101.
FM 101 had a similar approach to FM 100, introducing young radio jockeys.
More radio stations came into play in 2002 when former Pakistan President General (retired) Pervaiz Musharraf liberalised the country's media sector and encouraged privatisation.
In 2017, 45 commercial and 45 commercial institutions received licenses to set up radio stations in Pakistan as per the Pakistan Electronic Media Regulatory Authority (PEMRA).
Radio is still an effective medium in the country.
There is a huge library of programming available on radio and the expansion of radio stations in Pakistan is not stopping any time soon.
Popular Radio Stations
Before the nineties, Radio Pakistan was the sole champion and leading platform. But post-nineties, besides FM 101, many radio stations were established in the country. Every single radio station competes to take the top spot.
Radio 1 FM 91 is a popular radio station in Pakistan. Catering to the millennial generation in the country, the Interflow Group owns Radio 1 FM 91.
The station covers all the main cities, including Karachi, Lahore, Islamabad and Gwadar.
'Dost Kya Scene Hai' is a popular radio show on the station. Dino Ali, one of the most popular RJ's in the country, hosts the show.
Veteran Pakistani musician Asad Ahmed appeared on the show to promote his album Rebirth (2017). This displays the popularity of the show and the power of radio even in the modern era.
City FM 89, which is an initiative by Dawn Media Group launched in 2004, catering to the Pakistani youth.
City FM 89's transmission is available in Karachi, Lahore, Islamabad and Faisalabad. Wes Malik is one of the most popular RJ's of the station.
His programme 'Drive with Wes' is a huge hit. The programme is famous for playing an interesting mix, featuring all genres of music from across the globe and interviewing popular Pakistani musicians.
City FM 89 Sessions is an initiative of City FM 89, which promotes independent Pakistani musicians. Independent Pakistani musicians like Sikandar Ka Mandar, Slow Spin and Shajie have appeared on City FM 89 Sessions.
SAMAA FM, owned by Jaag Broadcasting Systems is another popular radio station. It started in 2012 and is accessible throughout the country.
Such is the appeal of radio today that independent musicians like Poor Rich Boy and Keeray Makoray have used the platform to promote their music.
Evolution to Digital
While television may have given stiff competition to radio in Pakistan, the internet has come to its rescue. The digital age has provided a new lease of life to radio.
Just like print publications have a digital format, radio too is available through online streaming.
There are many websites where Pakistan radio stations can be streamed. Most of the stations using Digital Audio Broadcasting (DAB) are operating under the FM band.
Some of the digital radio stations operating in Pakistan include FM 101, Mast FM 103, Apna Karachi FM 107 and Power Radio FM 99.
Web radio is a popular phenomenon. With the help of the internet, radio stations in Pakistan can easily reach a global audience and listeners can also listen at their own time and pace.
With digital, reception of the radio station is much better for audiences. For the owners of the radio stations, there is less cost with digital, making it a win-win situation for all.
Presenters are also able to integrate social media, often sharing video snippets from their shows.
Watch a documentary on the history of Radio Pakistan here: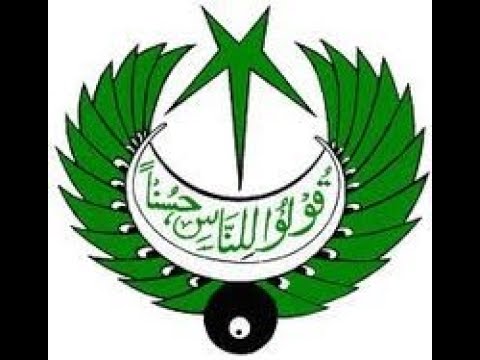 It is interesting to see how radio in Pakistan has evolved over the years. Privatisation of radio has seen the growth of more stations emerging across the different regions.
Radio has also helped young talents to make a name for themselves in this field. The digital revolution will expand more, taking radio in Pakistan to reach peak heights.