"There is an obligation on social media and internet service providers to remove illegal material."
On February 12, 2015, the UK government passed a new law criminalising the public sharing and posting of revenge porn images online.
To be implemented in England and Wales, those convicted under the new law could face up to two years in prison.
Revenge porn relates to the inappropriate sharing of explicitly sexual images or videos of a person without their consent.
The act is legally classed by the Criminal Justice and Courts Bill as 'photographs or films, which show people engaged in sexual activity or depicted in a sexual way or with their genitals exposed, where what is shown would not usually be seen in public'.
In the UK, revenge porn has been slowly gaining momentum over the last several years. DESIblitz recently discussed whether it was a growing concern that should be legally addressed (read our full article here).
In 2014, former Culture Secretary, Maria Miller, had brought the issue to the House of Commons: "Police are finding it difficult to know how to react when incidents are reported. All of this points to the need for a clarification of the law."
MP Julian Huppert who sponsored the bill said: "It seemed to me that there really was a gap in the law which had been there for a long time, obviously, but had only really become important. Now once an image has been put up, it can be replicated very easily."
Now that the law has been given royal assent, Maria said: "Revenge pornography is an appalling crime and it's right that a new law is now in place to deter people from posting private and explicit images online without permission.
"The Government has recognised the current law does not provide protection. There is an obligation on social media and internet service providers to remove illegal material. This new law will help victims get material taken down.
"The solution has to include education and support for victims. The Government has announced that a new helpline has been set up to provide practical help to victims on how to get material removed."
The law arrives at a key time where incidents of revenge porn across Britain are becoming more and more palpable.
While smart technology has allowed the easy availability and access of online platforms including websites and social media, issues of cyber bullying, harassment and revenge porn have consequently increased.
Sadly, cases of revenge porn are also not limited to adults. In September 2014, police statistics showed that children as young as 11 had been victims of the horrific crime.
In addition, out of the 149 cases which were reported to the police over the 30-month period, only 6 of these resulted in a charge or caution.
One of the most recent cases of 'revenge porn' in the UK stemmed from the British Asian community, where a young girl was filmed while engaging in sexual intercourse with two Asian men. The men later released parts of the video on their social media channels in January 2015, without the young girl's consent.
Going viral, it caused huge controversy across the British Asian community, with some interesting reactions. Watch our Desi Chats video to hear what some British Asians thought about the incident: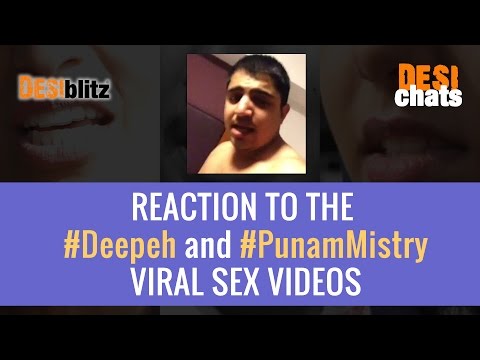 Laura Higgins from UK Safer Internet Centre, which manages an online helpline to support victims of revenge porn said: "It's a start. It's a very big problem. I think in the last 18 months there has been a real increase in this sort of behaviour.
"I feel this is just the tip of the iceberg. Plenty of people, particularly young people, won't want to go down the police route or even speak about them at all, so many incidents are going unnoticed.
"Our research shows that for every site we find, there are potentially dozens with those images on which the victim has no idea about."
"We are living in an age where technology is a part of our everyday lives, and children are becoming sexualised at a younger age," Laura said.
With the new law in place, it is hoped that more victims will seek support from the authorities, and receive protection from their former partners.