"I couldn't stop moving from the second I put this romper on till I took it off. Fringe is so much fun. Sound on."
The 25-year-old beauty queen Ramina Ashfaque entertained her fans with a playful dance video of her singing and dancing to some music, as part of the celebrations for her 25th birthday.
Pakistan Miss World looked exceedingly sexy in the video clip. The dance video has since been met with praiseworthy comments and hundreds of likes. The video clip has since become a viral sensation.
Crowned Miss World Pakistan in 2016, the beauty queen has certainly made the most of her birthday. Celebrating with a group of friends, Ramina has posted an array of pictures showing her having plenty of fun to celebrate the occasion.
The beauty sensation couldn't keep still as she enjoyed dancing in her fringed romper. She posted a short video clip of her singing and dancing along to music whilst showing off some of her sexy dance moves.
Alongside the video that was posted on her Instagram, Ramina added a caption that explained how much she enjoyed dancing whilst wearing her short and fun romper.
She also encouraged her Instagram followers to put the sound on to fully enjoy the dance video. She wrote:
"I couldn't stop moving from the second I put this romper on till I took it off. Fringe is so much fun. Sound on."
The clip of the dancing beauty queen has attracted plenty of attention on the social media site.
Check out the video below to see some of Ramina's dance moves!
Further to being crowned Miss World Pakistan in 2016, Ramina also represented Pakistan at the Miss Earth 2017. Ramina is the 14th Miss Pakistan World to be crowned.
Though from Pakistan originally, the model has spent most of her time in the US.
In 2013, the beauty queen almost got her hands on the title a year early. However, she was out-competed by Anzhelika Tahir, a Pakistani-Ukrainian model and Lollywood actress.
For Ramina, 2016 was her year to win the prestigious title, beating out nine other participants. She has also previously been awarded the title of World Super Model 2016, as well as Miss Supertalent 2016.
Speaking about her rapid success in an interview with Muzent, Ramina said that initially she only entered the entertainment industry for fun.
She said:
"I initially pursued the entertainment industry just for fun, but I still can't believe the reaction I got!
"Now that I am pursuing something very close to my heart, I take it very seriously and have developed a very strong work ethic and make my best effort to make this dream of mine come true."
It's clear that Ramina has gone on to focus all her time and energy into becoming a successful beauty pageant queen and it's paid off.
In particular, the Miss Earth pageant is an environmental-themed beauty pageant that focuses on promoting environmental awareness.
Alongside the titles of Miss World, Miss Universe, and Miss International, this pageant is one of the Big Four international beauty pageants.
It is one of the most coveted beauty titles when it comes to international pageant competitions.
However, it's not all about looks. Ramina also seems to have a good heart. In 2015, she participated in the charity queen pageant in Taiwan. She won the best in talent award but simultaneously supported charity by doing so.
It's clear that Ramina possesses so many distinguished titles already. Therefore, we are sure that she will go on to successfully represent Pakistan in many more pageant events.
Whilst still at the tender age of 25, we are impressed with how much this young beauty queen has accomplished.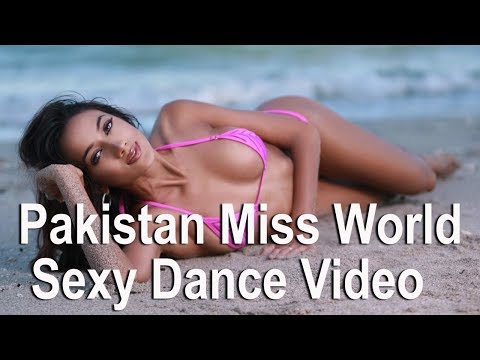 You can keep up to date with all of Ramina's professional and personal pursuits by following her on her social media site on Instagram, here.