"Everyone has a legendary place in the show."
The much-loved BBC TV comedy-drama series Man Like Mobeen is back with a third season, with its first episode airing on January 26, 2020.
After its television premiere in 2017, the serial received positive reviews from audiences and critics alike.
The series was praised for its unique plot and story-line, being described as 'the first of its kind.' It proved a huge hit with British audiences, especially those of South Asian background.
Ghulam Khan, better known as Guz Khan, who created the series with Andy Milligan plays the protagonist, Mobeen.
Other main characters of the series include Tez Ilyas (Eight), Dúaa Karim (Aqsa, or 'Little Aks') and Tolu Ongunmefun (Nate).
We caught up with the stars of the show at Glee Club, Birmingham, also catching an exclusive viewing of the first three episodes of season 3.
Guz Khan and the Beginning of Man Like Mobeen
Guz Khan, the central character in Man Like Mobeen, was first acknowledged in the comedic world after opening for Australian stand-up comedian, Aamer Rahman, in 2014.
The Birmingham native adopted his character, Mobeen, whilst performing on stage and through a video where he expressed mock outrage at the use of the word 'Paki' in the film Jurassic World (2015).
This video catapulted Khan to fame, with it garnering over 340,000 views in less than a week.
He continued on his comedic endeavours with numerous shows, including taking part in several series, films and skits including Borderline (2016) and Finding Fatimah (2017).
He is also set to appear in Four Weddings and a Funeral, a miniseries based on the 1994 namesake film.
The irreverent show follows the story of Mobeen, a witty Pakistani 'roadman' from Smallheath, Birmingham, as he precariously navigates his way through life with the help of his partners in crime; the naive Eight, and his equally dim-witted friend, Nate.
All the while, Mobeen is the primary carer of his sixteen-year-old sister, Little Aks, a shrewd yet sassy school girl. Despite all of the comical insults, Aqsa dotes on her older brother.
In a Q&A with BBC three presenter Ava Patel at the Glee Club, Guz Khan reveals his ambitions:
"We want to pave the way for TV shows like this in the future.
"Right now, there's not many shows like this, but we want to change that."
"We wanted a television series that would resonate with everyone, and in particular, represent the minorities that are often missed in the mainstream."
It was for this reason that the writers, Andy Milligan and Guz Khan, decided to set the show in Birmingham, rather than the capital city of London.
Watch exclusive interviews with Guz Khan and Tez Ilyas here: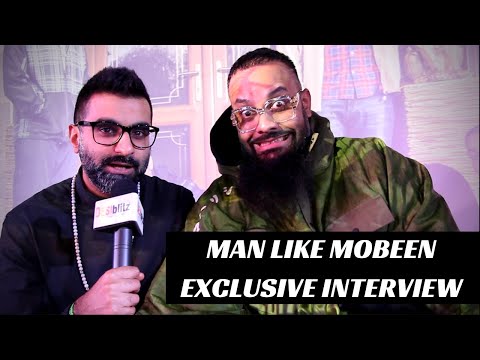 Season 3 – What fans can expect?
Dúaa Karim has high expectations for series 3 as she exclusively tells DESIblitz: "It's definitely the best season yet."
In an interaction with DESIblitz, Tolu Ogunmefun concurs, stating: "The stakes are so much higher. Expect a lot of laughter."
Despite the humorous nature of the show, Man Like Mobeen has a track record of carefully highlighting topical issues in the UK. Previous topics covered on the show include racism, knife crime and the NHS.
Dúaa mentions season 3 is just as bold, boasting an array of unsavoury truths within each episode.
"Not many comedies show real issues, but we do. One thing we can mention is that we will be including a storyline about food banks."
Tolu and Dúaa describe the cast of Man Like Mobeen as being "one big family."
Despite Tolu being the only black character in a cast that is predominantly Asian, he felt no qualms or discomfort:
"Our cultures are so similar. You don't realise it until you work with them together. Everyone's the same."
He even integrated with the Muslim cast, as Dúaa told us: "We took him to Jummah (Friday) prayer!"
At only seventeen years old the Wolverhampton born actress has made an immense breakthrough in the acting world.
Having always exhibited enthusiasm for drama and acting, Dúaa knew that this was the path she was destined for. Yet, she was unsure how likely attaining her goal would be.
"I literally just auditioned by chance for the role, and I ended up getting it."
She also recounts incidents of hate messages from users online, criticising her for being an Asian woman in the media.
"I had a lot of fake accounts messaging me, asking, 'why are you doing this?' A lot of hate started. I'm not even going to acknowledge them though, because that's what they want. They want attention. You can't give it to them."
The starlet also shares how she handled said 'haters,' jokingly commenting: "Guz dealt with it."
She reminds us: "Yes, there was a lot of hate, but there was also a lot of support."
One of her biggest supporters was her mother, who strongly encouraged Karim's zeal for acting: "My mum was so supportive. She was literally like, 'you go, girl!'"
Tolu's parents initially had a very contrasting view on his unconventional career path:
"At first they were like, 'come on, what is this? Acting?' But eventually, as they saw what I did they accepted it."
The London native also spoke of his 'haters,' stating: "You always get haters here and there. Just don't pay attention to it. At the end of the day, haters are just your lovers."
Stand-up comedian, Tez Ilyas, speaks of his character and the similarities the two have.
"I think if you strip down enough layers of every Asian guy, they pretty much are all Eight. I wouldn't say I'm massively like him though, I'm not as clever as him," he jests.
Watch exclusive interviews with Dúaa Karim and Tolu Ongunmefun here: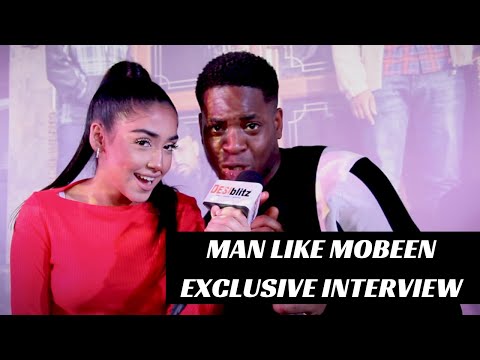 When questioned about his favourite characters on the show, he expressed his appreciation for the shrewd Officer Harper and brusque Uncle Shady.
Meanwhile, Guz Khan digresses, emphasising each character's significance.
"I don't have any favourites. Everyone has a legendary place in the show."
When hit with the much-asked question, "Will Man Like Mobeen be back with a season 4?" he cryptically replied:
"At the end of it, we still have better ideas. We're the first through the gate to be doing what we do, but we don't want to keep doing the same thing."
There are a total of five episodes for Man Like Mobeen season 3, each lasting around twenty-three minutes. It also features veteran actor, Art Malik (Uncle Khan).
Season 3 of Man Like Mobeen is available on BBC iPlayer here. Be sure to watch it and tweet the hashtag #ManLikeMobeen with your thoughts.