"I am hugely embarrassed for my actions"
Following his disqualification from his heavyweight clash, Kash Ali has apologised for biting David Price.
He has said his behaviour was not a "true reflection of who I am".
Birmingham-based Ali bit Price during the fifth round of their bout in Liverpool on Saturday, March 30, 2019. He was immediately disqualified by referee Mark Lyson.
Price had landed a punch on Ali, which prompted a takedown. During the exchange, Ali bit Liverpool's Price near his rib cage.
It left a clear bite mark on the side of Price's body. He claimed Ali had bitten him "a couple of times" in earlier rounds and informed the referee.
Price said Ali chose to bite him because he "wanted to get thrown out" of their heavyweight bout.
It extended Price's record to 24 wins and six losses, while it resulted in the first loss of Ali's 16-fight career.
Ali was forced to leave the ring under protection from security as a barrage of drinks were thrown by fans.
See the Shocking Biting Incident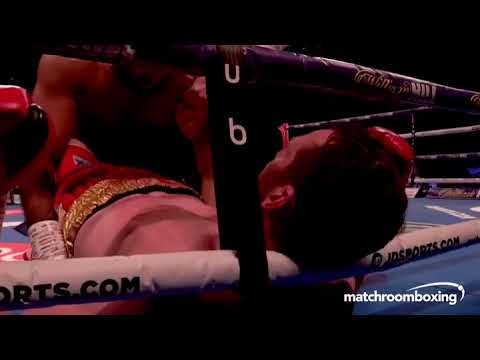 Following the abrupt end to the contest, Ali spoke about his wrongdoing and described that the big occasion got to him.
He said: "It was a stupid thing what I did, its ridiculous. There is no excuses for it.
"It's my first time boxing on a big stage. I was so pumped up, I just went into the fight and acted stupid."
Hear what Kash Ali had to say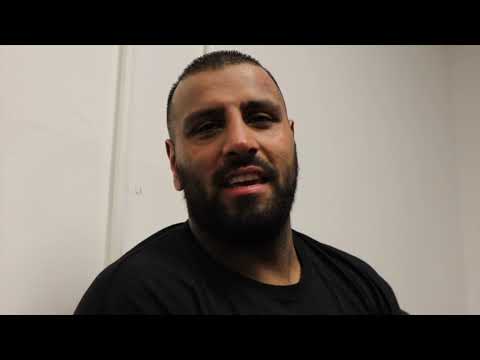 The disqualification has resulted in the 27-year-old's boxing licence being suspended and his fight purse withdrawn.
After being urged to apologise, Ali has released a statement and said sorry for his actions.
He said: "I would like to apologise for my unacceptable behaviour in my fight against David Price.
"I am sorry to all boxing fans, to my team, the British Boxing Board, David Price, his team, and his family.
"I am hugely embarrassed for my actions and the way the whole fight unfolded.
"The occasion got the better of me and those who know me, including David, can testify that my behaviour on Saturday during the fight was not a true reflection of who I am.
"I expressed my regret from the moment it happened and even more so now."
Price used to spar with Ali and said the bite was "out of character" for his opponent.
Ali said he would provide more details about his behaviour when he appears at his disciplinary hearing in front of the British Boxing Board of Control later in April 2019.
He added: "I have every intention of curbing my thoughtless actions and will adjust my behaviour accordingly.
"I'm sorry to everyone affected by my actions."
Kash Ali also said that David Price has accepted his apology.