"I think it [ASMR] reminds me of yoga and meditating."
Indian accent ASMR videos are seen to be helping many people to relax.
ASMR, or Autonomous Sensory Meridian Response, is a growing trend online and is a strange phenomenon.
It is a type of sensory stimulus to help us relax, referred to as 'triggers'. This is because we all find specific sounds mentally and physically stimulating.
Some things will send a shiver down our spines, others create a tingling sensation in the back of our heads.
The term was first coined in 2010 by Jennifer Allen who was looking to create an official term for the phenomenon.
People posted online videos making various sounds which managed to make people feel relaxed after watching it.
It supposedly relieves insomnia, anxiety and panic attacks when calming a person down.
People using ASMR videos describe it as a static-like sensation in their head and neck. It then moves down the body in response to a sensory stimulus.
The growing popularity of ASMR has seen a huge number of online videos dedicated to this new method of relaxation.
There is a wide range of videos which feature sounds such as whispering, tapping and pages turning.
Some of the biggest stars in this area include Heather Feather, ASMRrequests and GentleWhispering, known as ASMRtists, who get millions of views.
Another ASMR type is accents ranging from Scottish to Indian, which is all the rage.
Whispered Indian Accent ASMR
Indian accents are the newest ASMR type which has people feeling more relaxed.
People who do not even have an Indian accent put one on to give viewers a soothing experience.
It is another way of ASMR because everyone is different. People respond to various sounds and Indian accents is one of them.
There are a number of Indian accent videos which are devoted to ASMR and take different approaches to relax the viewer.
One of the best Indian accent ASMR videos is by Groovy SleepSounds, who takes the whispering method.
What's so intriguing is that she does not have an Indian accent, but manages a convincing job.
Watch Groovy SleepSounds' Indian Accent video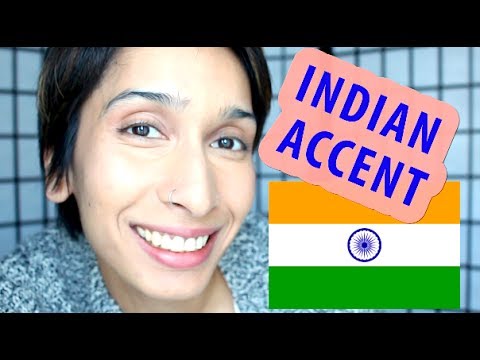 In the video, she discusses that is learning to do an Indian accent for future acting roles.
While this does not sound interesting, it is a common thing for ASMR videos as people talk about personal experiences while whispering.
Naturally, a soothing voice is very relaxing which helps to calm us down.
With this video, viewers experience an enjoyable, tingling sensation at the back of the head.
Her quiet Indian accent which she states is similar to the sound of gentle rain. It makes people feel calm and relaxed, especially when trying to fall asleep.
The sound of thunder, however, makes it difficult to become relaxed.
The whispered Indian accent has seen many viewers experience a state of relaxation after hearing the soft-spoken words.
ASMR is not officially recognised by medical experts as a real thing. However, psychiatrist Dr. Michael Yasinski, of Yasinksi Psychiatry believes that it is.
He said: "I think it [ASMR] reminds me of yoga and meditating."
"If you're able to focus and relax, then all the areas of the brain that is responsible for stress and anxiety gets shut down."
Head Massage Sounds
With all ASMR videos, there are different variations with the Indian accent.
They go from the fairly normal to quite odd, but all present calming benefits.
This one in particular uses sounds rather than voice to create a tingling sensation.
Watch the Indian head massage ASMR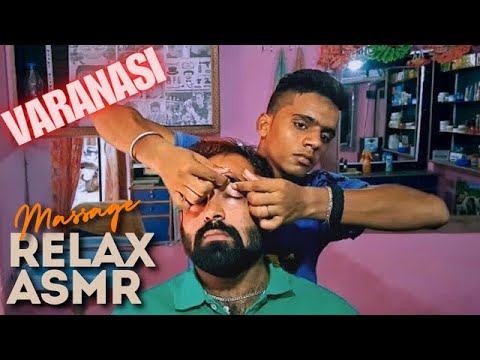 The sound of water spraying to hands clapping is an example of personal attention role play triggers.
It is suggested by viewers that ASMR is triggered by a combination of physical touch and quiet talking.
This ASMR video is of an Indian head massage with a number of sounds.
While the video is fairly ordinary and the sounds seem odd, this type of ASMR has shown signs of helping people relax.
People watching personal attention ASMR videos have a lower heart rate and have lower levels of negative emotions.
The calming head massage sounds benefit people emotionally and physiologically due to the triggers.
The low heart rate levels are similar to it during focused meditation.
A study into personal attention ASMR was conducted at Swansea University.
Sixty-nine per cent of the 475 stated that it was an effective trigger. It was second in popularity only to whispering.
While this video is an example of many others showing normal physical touch, it is an effective way of ASMR relaxing people.
Rural India ASMR
The Indian accent is one of the world's most distinguishable accents and is part of ASMR videos.
These videos have a positive effect on some people but others do not feel any sort of tingling sensation.
Some ASMR videos incorporate real stories to mix entertainment with the intention of relaxing the viewer.
This video presents rural India as a documentary with a voiceover by a Youtuber who is actually known as ASMR Indian Accent.
Watch the documentary style ASMR video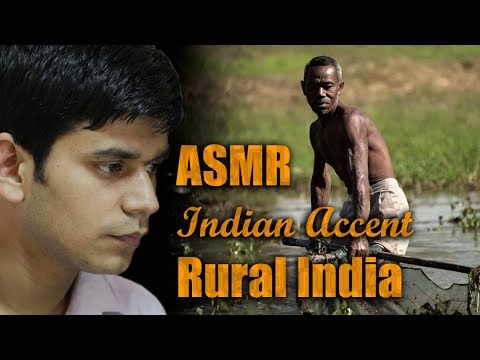 The quiet tone of voice coupled with the interesting facts of rural India make for an excellent combination for those who want to experience ASMR.
It triggers a sense of euphoria which generates positive feelings in the viewer.
The video is an example of clinical role play triggers which is an escapism method for viewers.
They close their eyes and just listen to the voice, becoming calmer in the process.
Roleplay ASMR
There are videos which use legitimate stories into roleplays for a personal element which engages the viewer into the actions of the video creator.
One example, although not strictly in an Indian accent but a very British one, is that of YouTuber CoconutsWhisper. She has created a series of ASMR videos with an Indian theme and plays the role of an 'aunty'.
She dresses up in Indian attire and makeup to give a very authentic look to her videos.
In her videos, she has re-created ASMR scenarios which include choosing jewellery for an outfit, beauty treatments, cooking Indian food and make-up sessions.
The sound effects she makes during the roleplay videos add more impact to her voice which is ideal for ASMR.
She tries to provide facts and information during her videos to help viewers with health and relaxation.
One video which is very fitting is that of a roleplay in an Indian spa where she re-creates the roleplay of an Indian head massage for the viewer and uses her softly spoken voice to help the viewer indulge in relaxation.
Watch the head massage ASMR video: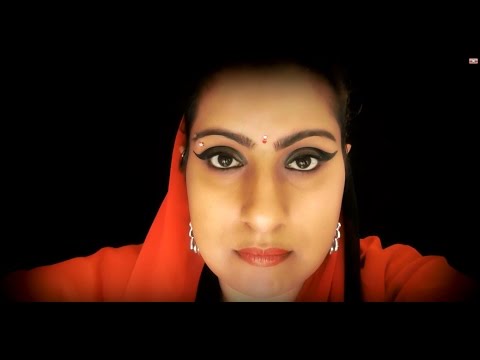 The video has received lots of praise from ASMR fanatics who comment on the softness of her voice and creations for roleplay.
Counting ASMR
Counting is one of those things that has got a history of helping people relax. From counting sheep to reverse numbers, there are many theories around how counting can help people fall asleep.
ASMR videos powered up with the addition of counting are definitely ones which attract people to watch them. When you add an Indian accent to them, the counting in the ASMR video transforms to a different style indeed.
This is what the Youtuber IndiaLove has done in one of her ASMR videos of many that she has made with different lifestyle scenarios.
Hr counting video first starts with her talking normally in her Indian accent but then it goes into whisper mode, which really engages the viewer.
She then adds hand movements around the screen to furth add to the relaxing effect.
Watch LoveIndia's counting ASMR video:
The video creators make no claims to what is depicted as being a reality. The viewer is intended to know that they're watching and listening to a simulation, performed by an actor.
Despite this, many people attribute therapeutic outcomes to these videos.
For example, they induce sleep for insomniacs and others who are associated with depression and anxiety.
ASMR does suggest numerous health benefits by helping people to relax.
The subtle sounds and voices have a positive effect on one's emotional state.
It has not been fully researched, but the number of benefits people suggest could change things.
Marjorie Wallace, chief executive of mental health charity SANE said that it could be a tool to fight mental health conditions.
She said: "We have so little in our weaponry to fight anxiety, stress and insomnia that if people are not only going to find peace of mind but get some pleasure then what's the harm in trying it?"
Several studies and many subjects have stated the positive effects of ASMR videos, it will only be a matter of time before it is researched in depth.