"My favourite is the Chicken Tikka and Chak Chicken Special, they are brilliant."
Frank Khalid has achieved a tremendous amount of success as a businessman in the catering industry. The popularity of his restaurant and catering business is limitless.
Since he started his business with Elbrook Cash and Carry, his accomplishments have only increased. Winner of numerous awards over the years, his first big award was the Asian Achievers Best Business award, 2009.
He then received the Entrepreneur of the Year, World Food awards 2012. In the same year he also won Asian Voice Best Restaurant. And in 2013, he was finally voted as the Curry King of the year at English Curry Awards.
This influential entrepreneur has come a long way in his business career since he took his first step. He first established Elbrook Cash and Carry, now the mother company for Chak89 in November, 1985. Elbrook is an award-winning wholesaler in spirits, wines and soft drinks.
The company gradually grew so much so that another branch was opened in 1993 in Mitcham, London. By 2007, under Landmark wholesale retailer, Elbrook accomplished a record £118 million turnover.
With already his name known in the food business, Khalid opened a new restaurant Chak89 with only space for 200 people in Mitcham. With time the restaurant become the 'it' place for Indian cuisine, and its popularity spread like a wild fire.
When asked how he came up with the name Chak89, he mentions that it is the name of the village his parents were born which adds to the sentimental value of the place. In an exclusive Gupshup with DESIblitz, the entrepreneur explains:
"When we were trying to think of a name we wanted something original, something that meant something. And by naming it 'Chak89', that of course meant a lot to me, because that was the village where my mum and dad were born."
Khalid also mentions that the dishes that are served in the restaurant are mainly Punjabi dishes like Chicken Lababdah and Aloo Gobi and some of popular north Indian dishes as well. In services, Chak89 is known for its wedding services which are held in their two banqueting halls. The restaurant also caters food to leading hotels.
Chak89 has not only won over every Londoner's heart and stomach but also a handful of awards. The restaurant was British Curry Best Restaurant Runner Up in 2011. Then it sealed the deal by winning the London Suburbs Best Restaurant in 2012. Finally, in 2013 Khalid was named the 'Curry King' with the help of the growing success of Chak89.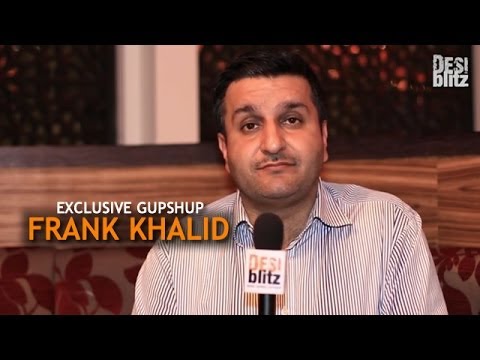 The impressiveness of the restaurant can be marked by its brand ambassador, Shahrukh Khan. The King Khan of Bollywood is not only a regular diner but also a brand ambassador for the incredibly popular restaurant. Shahrukh reportedly comes regularly whenever he is in town to dine and have a good time.
King Khan even has his own favourite table whenever he visits the restaurant. Asked what dish he liked the most in the restaurant, Shahrukh said: "I like all the chicken dishes here, they are all good, but my favourite is the Chicken Tikka and Chak Chicken Special, they are brilliant." He reportedly not only enjoys the meals there but spends some quality time on the dance floor as well.
Among other Bollywood celebrities who like dining in the popular restaurant is Shilpa Shetty. Shilpa Shetty and Romy Shah shot a video together in Chak89 for the B4U program, Bollywood Showdown.
Other big names like Akshay Kumar, Rishi Kapoor and Neetu Singh have paid a visit more than once to the place. If that wasn't enough, legendary actor Amitabh Bachchan has also made an appearance. Speaking about the veteran guest, Khalid admits:
"It was a privilege having such an influential and inspiring Bollywood star here at Chak89, Mr Amitabh Bachchan has been around since the early 70's he is so recognisable and to speak to him and get his signature on our Bollywood Showdown wall was fantastic for Chak89 and a great contribution to the list of high profile Bollywood stars that have come here."
The fan club for this amazing eatery is not limited to only Bollywood superstars. American actress Vanessa Hudgens also paid a surprise visit after a London movie premier, where she enjoyed some Chicken Tikka and Saag Alloo.
Besides these famous actors, Chelsea players, David Luiz, Oscar, Lucas Piazon, Victor Moses together with Arsenal player, Gervinho also came to Chak89 to experience the place.
The popularity of the food served in the restaurant has become so popular that the company has merged with popular supermarket chain, Asda. Now people can get restaurant food at retail price. Khalid has expressed his excitement about this venture saying:
"This is the best thing that can happen for all curry lovers out there, they can now enjoy restaurant style Indian food in the comfort of their home at supermarket prices."
With the still increasing popularity of Chak89, Khalid has rightfully decided to venture out from the food industry. Chak89 is going to expand its business by undertaking filming studios. The studios will be situated in Hayes near Heathrow airport. The intention for this studio is to take on UK film industry along with Bollywood and Hollywood.
Chak89 as a restaurant already has the upper hand of having famous clientele. Only time will tell how Frank Khalid will use this prior success to his advantage to achieve greatness in this new venture.