"Fateh Doe is basically the Indian Drake."
You've heard his awesome rap in chart-topping tunes, such as 'Lovely' with Kanika Kapoor and 'Inch' with Zora Randhawa.
But Fateh Doe wants to be so much more than a featured guest on other singers' tracks.
With the release of 'Naiyo Jaan De', the Punjabi rapper from California is clearly ready to stand on his own feet.
'Naiyo Jaan De' is Fateh's solo debut single with a bouncy hip-hop beat and his signature bi-lingual lyrics.
But of course, it's never enough to just listen to his voice.
Not to worry. Like Fateh himself, the music video is just as amazing!
Directed by the Archery Club, the video is far from traditional and what we have seen of the rapper so far.
You can watch 'Naiyo Jaan De' here: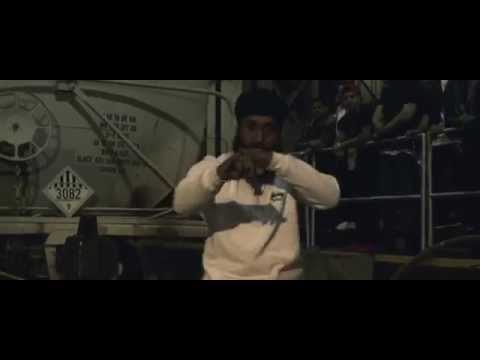 Fans absolutely love his new style and direction in the provocative and edgy video!
Jass Bedi says: "My God Bruv! This was dope! Loved it! You nailed it! Also saw Jusreign in the video! Great Man! Just Great!"
Gabrielle Thigpen adores the track so much she has been playing it on loop: "omg Fateh Doe got that fire…replay 10x."
Many Desi and non-Desi hip hop listeners jump in to praise Fateh's ability to switch from Punjabi to English rap flawlessly.
His unique musical style and rock-and-roll beard has no doubt fascinated music lovers around the world – from Canada to India.
One of his fans, Arjun Bajaj, sums up his brilliance best when he says: "Fateh is basically the Indian Drake."
To be compared with one of today's hottest rappers in barely 24 hours since his solo debut? Hip hop better watch out for Desi sensation!
Check out our exclusive Gupshup with Fateh Doe to find out more about his musical inspirations and ambitions!