"I just want to be with me and my drugs."
With the release of the Bollywood film Udta Punjab and the huge outcry against it to dilute the truth of the drug epidemic in Punjab, the problem cannot be hidden and it is spreading at an alarming rate.
It is a fact now that it is no longer a male issue either.
Women from Punjab are taking drugs and consuming Chitta (heroin) whilst experimenting with all kinds of substances.
The issue of drugs in Punjab is escalating daily. With the lives of families being devastated by drug addicts.
Women addicts are selling all their belongings and even turning to prostitution to feed their habit. These are not just single girls. Married women are also turning to drugs.
The Numbers
A 2015 report by the United Nations Office on Drugs and Crime highlights 29% of all those who inject heroin in South Asia are from Punjab. A very shocking and alarming statistic.
Dr Jagdeep Pal Singh Bhatia who opened the first drug rehabilitation centre for women in Punjab in May 2016, says that between 45-55% of Punjab's population is addicted to drugs.
About 12% of them are women and hardly 5% get treatment or help.
The new wing for women will be part of a centre called Hermitage. About 26% of patients treated at the centre are women, and most of them are married and from urban backgrounds.
About half of the women patients also have another family member who is an addict. In their residential rehab programme, 5% of the patients are young women, from metro cities, studying in college and living in hostels.
Dr Bhatia says: "Of the women who approach us, around 61% are on opium; 17% on alcohol and the rest on tobacco. We do have women patients with heroin and party drug addiction."
Dr Rajiv Gupta who is a consultant psychiatrist of Manas hospital in Ludhiana, Punjab, says that he has treated many cases of husband-wife or boyfriend-girlfriend wanting to be treated together, on a monthly basis.
These numbers are growing on a daily basis, as more and more women are getting addicted.
Here is a video which went viral, showing two women stopped on a road where one of them is high on Chitta.
Warning – Video contains graphic scenes of a woman high on drugs in public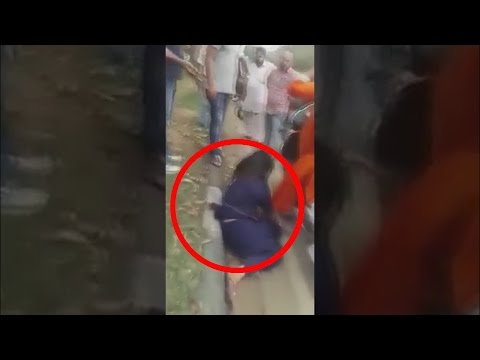 The Reasons
Dr Bhatia says that some of the reasons why women get addicted are domestic violence, sexual abuse, fear of losing partners or children.
Seema an addict, never thought her addiction will one day lead her to be brutally raped. While being high and walking on the road, truckers picked her up and subsequently gang raped her.
Suffering from the trauma and not recognising anyone around her, she is an example of a woman treated Dr Bhatia's rehab centre
Other reasons include lifestyle changes especially, amongst the younger Punjabi women.
Partying, clubbing and socialising in cities like Chandigarh make accessibility to the drugs as simple as getting a delivery of pizza. The distribution and availability is not a problem.
Unemployment is also playing a role, due to the state's poor education system, which is resulting in unemployable and unskilled youth.
This video shows a newly married woman, openly showing her drug addiction while taking a fix.
Warning – Video contains graphic scenes of drug taking.
She shows the marks literally all over her arms and legs, where she injects drugs into herself.
When asked why she cannot give up the habit. She says:
"I would like to give it up but I am very disturbed by a problem which affected me whilst being addicted.
"I had a miscarriage and the doctors said I can never become a mother.
"So, I feel if a woman cannot become a mother what is the point of her in this world?"
When confronted that she could try with will power. She replies:
"Yes, the will power required is huge but I do not have anyone to guide me or encourage me to stop taking drugs."
The use of rehabilitation centres for support was raised with her. She replies:
"When I first started, I tried one for a week but I found it useless. I tried for ten days constantly after a request from a friend. But one day of that completely put me off from stopping.
"In my mind if I want to give it up, it is such an addiction that I can't, and it takes you to the level of selling yourself sexually and your belongings.
"To the point that today's addicted girls will go and stay with someone for cash.
"Without money, you cannot get drugs. If you don't get drugs then what can I say …"
Who does she think is at fault. She says:
"The government and people in power are at fault. They track down the addicts and peddlers but not the source or roots from where it comes from. Pakistan is a known source.
"Girls like us had dreams to be something, to be a doctor, to give our parents a good life. [Cries] But today I am that destroyed that I cannot even give them 10 rupees"
She explains that her mother especially cannot cope with seeing her in this way but she cannot give it up. She feels no one in society will ever see her the same as before, even if she tried.
Having had three abortions she just can't cope with the addiction and says:
"I just want to be with me and my drugs.
"My family, my mother and father, if they cry in front of me, die in front of me. I am not bothered. If I don't have the drugs in me, I just do not want to see them."
Giving a message to other girls, she says:
"It is a disgusting habit. For those not doing it, do not ever do it."
"For those doing it, I plead with joined hands, please give it up. It is a dirty habit. Looking at me you should see it as an example. From where I was in life to where I have dropped.
"I also request the government intervenes and helps poor girls like us and our families. We need help. Of course, we want to live good lives but we need support to get us away from taking drugs."
The Drugs
The types of drugs being taken are a mixture, including the use of street drugs and prescription drugs.
According to the Drugs Results survey by the United Nations Office on Drugs and Crime, Propoxyphene, Opium and Alcohol are amongst the highest substances consumed in Punjab and Chandigarh.
But there are a huge plethora of other drugs being taken. The table shows examples and typical prices of drugs in 2014.
One popular drug is 'Ice', a party drug, introduced to addicts in Punjab in 2009. It is widely used at clubs in big cities of Punjab such as Ludhiana, Jalandhar, as well as Chandigarh.
Many chemists are popping up in Punjab supplying and illegally selling prescription drugs to addicts. Even in rural areas and villages.
In April 2014, in the Jalandhar and Kapurthala districts of Punjab, 35 chemists allegedly found selling prescription medicines illegally, which is all part of a black market which operates supplying drugs.
A new trend is to get the supply of drugs to your doorstep, using mobile phones to contact tech-savvy couriers.
Anything can be ordered on phones from prescription drugs to 'chitta' (heroin) and from "kal mai" or "bhua" (opium) to smack.
This is one way it makes it 'safe' and convenient for women in to get access to drugs.
For women in Punjab, obtaining the drugs is not a problem. Male addicts will happily introduce them to dealers and even supply them themselves.
In many cases, the women become vulnerable due to their habits growing and they are controlled by the men. Some are then lured into prostitution, subjected to trafficking and even slavery.
This video shows a young Punjabi woman high on drugs who can't even stay up on a bike in broad daylight.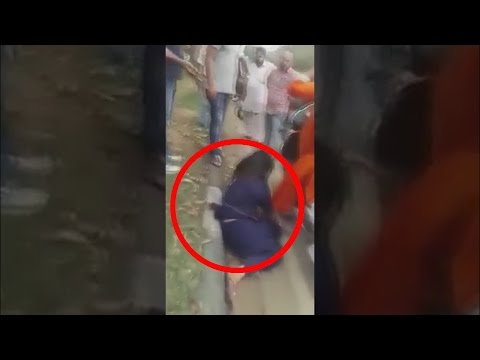 Accepting the Problem
Udta Punjab has fought to highlight the problem. But this is only a scratch on the surface of an epidemic sweeping Punjab and its youth.
Reports of children as young as 12 are being admitted into Punjab's rehabilitation centres for addiction issues.
Living in denial of the problem is a major issue for many in Punjab's society and more importantly, the politicians of Punjab and the Indian government.
The reality is many families are being destroyed daily by this problem, and women are certainly not immune from it.
The accuracy of the numbers in reports related to Punjab also comes into question because it is likely the problem is much larger. Due to the lack of knowledge about rural drug activities.
Whilst NGO's, GO's, medical organisations and police are trying to combat the problem at a reactive level, greater support is required to be more proactive.
Acceptance, social reform, education and increasing awareness of the problem of drugs in Punjab is desperately needed. Immediate plans of action are needed with medium to long term solutions.
If things do not change, it is very likely that Punjab once the 'golden' state will be awash with drug addicts much much more visible than even today.
The drug taking women of Punjab will certainly be part of this emerging dark landscape contributing to an epidemic which cannot be controlled or stopped.
Action is needed before it is too late.