"This is how I carry her to her trailer. It's in the contract."
Oof! Deepika Padukone never fails to impress us with scintillating looks.
The Ram-Leela actress recently posted a 21-second-long compilation video of behind the scenes action from her upcoming Hollywood action-flick, xXx: Return of Xander Cage.
The 30-year-old actress said on Facebook:
"In the midst of all the hard work, Deepika Padukone & Vin Diesel show you how to have fun in this behind the scenes video of #xXx."
In the video, one can see a not-so-serious Deepika jesting with her co-star, Vin Diesel.
A light-hearted moment is when Vin holds her on a beach location and says:
"This is how I carry her to her trailer. It's in the contract."
The actress smiles at the camera and taps the back of Vin's head as he jokingly moans: "Get off, get off!"
As well as the humorous quotients in the clip, you will not believe how exotic Deepika looks in the rough 'n' tough, sassy avatar of Serena Unger!
Deepika in the black crop-top and short-skirt is a simple yet hot look which will catch your eyes.
Take a look here:
The teaser of Return of Xander Cage is recently out. It has been well-received by fans and her friends in B-Town.
Arjun Rampal, who stars with Deeps in hits like Housefull and of course her debut film Om Shanti Om, expresses on Twitter:
"Hey Hey!!! How slick is this! Way to go Deepika. Looking awesome."
Harshvardhan Kapoor (son of Anil Kapoor), who is set to make his debut in Mirzya, writes:
"I'm not watching this for Vin Diesel, but I can't wait till January #ReturnOfXanderCage @deepikapadukone."
In fact, it seems that critic Rajeev Masand and writer Chetan Bhagat are also impressed with the teaser. Way to go Deepika!
Watch the teaser here: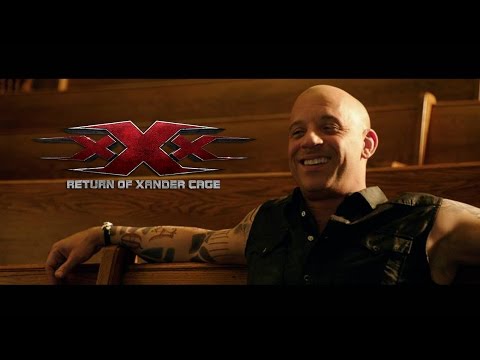 Having grossed 4 million views within a week, this preview has certainly created a huge buzz for our very own Deeps and the film franchise.
So now the question is, are you ready for the action to unfold in January 2017?