"'Chamba' is about a girl's journey into marriage."
British Asian musician and composer, Niraj Chag, has released his latest single, 'Chamba'.
The single, which features the vocals of Nawazish Ali Khan and Japjit Kaur, is from his latest album, Mud Doll.
Mud Doll follows the success of Chag's previous albums, Along the Dusty Road, Rafta Rafta and The Lost Souls.
Chag's musical vocabulary is a blend of Indian classical and contemporary tones.
His unique and eclectic sound has been featured on numerous soundtracks for television, including Sex in the City and many BBC TV shows.
Furthermore, he has composed music for theatre and he sits on the board of The Musical Theatre Network.
DESIblitz speaks to Niraj Chag about his career, his album Mud Doll, and his single 'Chamba'.
How did you get started in music?
"I have always loved music. I was in my first band at the age of 11, and at 15, I had set up my very first studio.
"My older brother was in a band when I was a kid. And that's where my interest in music really was sparked.
"I was particularly blown away by music technology, and when I got my first synthesiser, I had found my calling!
How would you describe your style? Which artists and which styles of music have influenced you most?
"It's always hard to describe your own music. But if I had to I would call it 'Eastern Soul'.
"I have always been influenced by styles that come from a place of devotion and introspection.
"The ecstasy of Qawwali music, the deep soul of devotional music, are both examples of music that move me very much."
Watch the video to Niraj Chag's 'Chamba' here: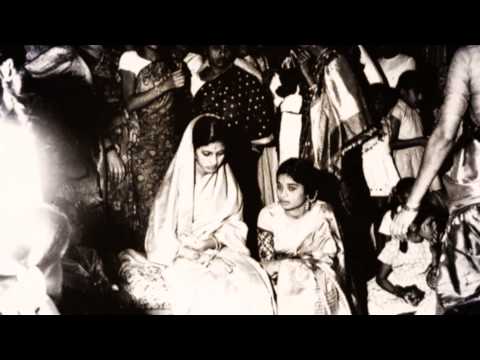 What would you say is your biggest achievement?
"Probably to have made a career out of the thing that I love the most.
"I am self-taught and I haven't got any formal musical qualifications.
"I have learnt everything from experimentation, as well as lots of reading and practice. So to be working as a composer is a dream for me."
You have provided the soundtracks for many TV shows on BBC and HBO. How does it feel to be watching TV and hearing your music?
"Its always a wonderful feeling. I still find it very exciting to watch a programme that I have scored, during its live broadcast.
"Even though I've probably seen it hundreds of times whilst composing for it!"
How did it feel to have your music included in Nihal's The Asian Collection?
"I have known Nihal for close to two decades, and I know that he is a true music lover.
"It means a lot to me that someone who loves music as much as he does would use my music for his compilation. That is a great compliment!"
Is there a specific concept or idea that you are trying to portray with your latest album, Mud Doll?
"Mud Doll is an album about the human experience. It starts with birth, and ends with death and the beyond.
"It asks that immortal question: 'Who am I?' It explores existentialism using ideas from science, spirituality, and philosophy."
Which tracks should we look out for from Mud Doll? And why?
"My favourites are changing all the time. But currently I find myself listening to 'Beh Challe' a lot."
What inspired your latest single 'Chamba'?
"'Chamba' is about a girl's journey into marriage. In South Asian culture a girl is said to be 'paraya dhan', which translates to 'another's wealth'.
"When a girl marries she is thought to be given away to her husband and his family.
"I have never really felt comfortable with this tradition. And this song is about how that must feel from a girl's point of view."
"The song is also subverted by having a male vocal sing from a female perspective."
Could you explain why you chose to depict the music video in the way that you have done?
"I wanted the video to come from a place of truth. I wanted to show images of girls growing up and then getting married.
"The most honest way I felt that I could do this was to show images of actual weddings.
"Especially older weddings when this idea of a girl being given away was more prevalent."
And finally, which Mud Doll are you?
"My Mud Doll is 'Uncertainty and dreams'."
Niraj Chag's 'Chamba' is a soulful and sentimental number. Alongside the images and subtitles of the video, it evokes powerful emotions for audiences.
The contemporary British Asian music scene often lacks subject matter which is relevant to our daily trials and tribulations.
But this is where 'Chamba' hits the nail on the head. It tells a story which many British Asians, especially women, can relate to.
'Chamba' is the perfect track to add to the shaadi playlist this wedding season.