"Advice and messages are not getting to some communities"
British Asian celebrities have joined forces to highlight the seriousness and necessary COVID-19 guidelines which must be followed to ensure public safety.
The coronavirus advice videos are aimed at reaching the British Asian community and feature popular faces.
The UK government have implemented strict COVID-19 measures including social distancing guidelines and the nationwide lockdown.
It has been revealed those who have underlying health conditions such as diabetes and the elderly are most vulnerable.
According to a report by the Intensive Care National Audit and Research Centre, out of the initial 3,883 critically ill COVID-19 patients, more than a third were from BAME communities.
This alarming figure is certainly shocking as the BAME group in the UK population stands at just 18 per cent.
Follow the disproportionate impact of COVID-19 on BAME communities, a host of British Asian stars have united to appeal to South Asian communities in the UK.
These include celebrities from film, TV, music, sport, entertainment, radio, presenters, sportsmen and much more.
In the first video, stars like actor Nitin Ganatra, actress Bhavna Limbachia, singer Shin, presenter Anita Rani, Pakistani cricketer Shahid Afridi and many more urge British Asians to abide by COVID-19 guidelines.
Nitin Ganatra emphasises the threat of COVID-19 on the British Asian community.
More stars like actress Saira Khan, music producer Naughty Boy, actor Abdullah Afzal and many other reinforce the set preventative measures.
These include washing your hands for 20 seconds and as regularly as possible, adopting a healthier lifestyle, staying at home, social distancing amongst others.
OBE Director, Gurinder Chadha, who also features in the first advice video, unfortunately, lost her aunt to the deadly virus on Sunday, 19 April 2020. It said:
"In loving memory of Gurinder's aunt Saptal Kaur Mahajan who passed away on Sunday 19th April and all those around the world who have lost their lives to COVID-19. We will do this for you."
Other honourable stars in the first advice video include actresses Nina Wadia, Bhavna Limbachia, Shivani Ghai, Meera Syal, broadcaster Ranvir Singh, filmmaker Jassa Ahluwalia and actors Adil Ray, Sanjeev Bhaskar.
Watch the First British Asian COVID-19 Appeal Video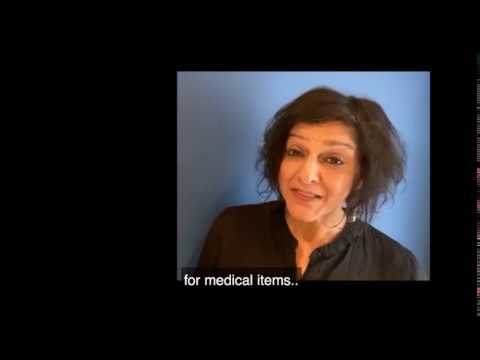 To further reinforce this important message, a second video was composed of other celebrities including:
Konnie Huq (Presenter)
Mehwish Hayat (Actress)
Hardeep Singh Kohli (Broadcaster)
Krupa Pattani (Actress)
Shobu Kapoor (Actress)
Sonali Shah (Presenter)
Wasim Akram (Cricketer)
Wasim Khan MBE. (CEO, Pakistan Cricket Board)
Adil Rashid (Cricketer)
Archie Panjani (Actress)
Parminder Nagra (Actress)
Nikki Bedi (Broadcaster)
Nikesh Shukla (Writer)
Satnam Rana (Broadcaster)
Nitin Sawhney (CBE, Musician and Composer)
Lisa Aziz (Broadcaster)
Channi Singh (Singer, Producer, Music Director)
One of the organisers of the video, actor and broadcaster Adil Ray said:
"We all felt that we had to do something during these unprecedented times.
"It is evident that some of the advice and messages are not getting to some communities when they need it most.
"We hope that we can make even just a small difference."
Watch the Second British Asian COVID-19 Appeal Video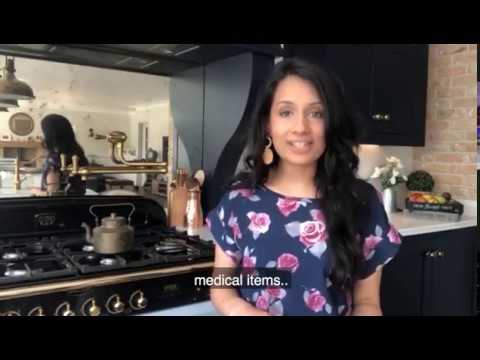 The important health information given in both coronavirus advice videos was developed in conjunction with Public Health England advice and Dr Sam Everington, Chair of Tower Hamlets CCG.
The British Asian community must take heed in order to protect themselves and their loved ones from COVID-19.