"I think it's important not to limit yourself and to do whatever you feel interests you"
British Asian actress and model, Deana Uppal has added a new talent to her long list of achievements, by releasing her first ever music video as a director.
The Midlands beauty and former Miss India UK directed 'Main Kosa Rabb Nu' by Shamshad in the scenic beauty of Goa.
The star, who herself admits that she has been out of the public eye for the last two years, has been busy establishing herself as a successful entrepreneur, with her own brand, DKU. She has opened a talent agency in Mumbai as well as a cosmetic surgery company.
The British Asian admits that she enjoys trying out many different projects, and it is safe to say that the model, actress, and entrepreneur has now proven herself as a music director.
'Main Kosa Rabb Nu' is an emotional ballad by Shamshad, which recalls the true story of a girl's mourning after her fiance passes away in a car crash.
It is produced by Gunbir Singh Sidhu and Manmord Sidhu under White Hill Music.
In an exclusive Gupshup with DESIblitz, Deana Uppal tells us more about directing, acting and building a successful business empire.
Why would you say you have switched to directing from your acting career? Any specific reasons?
I wouldn't say I switched, but I have just decided to experiment in different sectors. I think it's important not to limit yourself and to do whatever you feel interests you.
At the moment I am running a business alongside acting and directing. If it's possible to do all why not?
What is happening with you in terms of films? We did hear you were doing a number of Bollywood and Punjabi film projects?
Yes, a few movies I filmed a while back are releasing this year [2017].
A Hindi movie called Yeh Hai India and another movie called Parking. Last year, my Punjabi movie Born To Be King released. In March, I begin shooting for another Punjabi movie.
What made you choose this song to direct?
When the production company approached me I had various songs to choose to direct. After hearing 'Main Kossa Rab Nu' I loved it straight away.
It is a very emotional and catchy song. I felt it would be a good song to shoot a video too as it enabled me to show various emotions in the video.
What were the challenges to direct this music video?
Actually, there weren't many challenges as I had pre-planned everything from the locations to the props to the actors beforehand.
The weather was pretty bad on the second day so every time the rain started we had to stop shooting, apart from that everything went very well.
I actually enjoyed directing so much it did not even feel I was working.
Which directors or film or music videos inspire you?
Hindi movies I would say, Anurag Kashyap, as he is not scared to experiment and is changing the expectations in Hindi cinema by his realistic movies.
Another Hindi director is Sanjay Leela Bhansali, all his films are so grand and full of emotion. He captures everything so perfectly and pays attention to the smallest of details.
Tell us more about DKU World and DKU Management. What made you move into these entrepreneurial ventures?
DKU Management is my talent company which is based in India. We have over 300 models in which we supply for tv commercial shoots, fashion shoots, music videos, films etc.
The agency is expanding slowly. I have always had a passion for business so I felt starting the agency was the right thing for me to do as I know the market well from my own experience.
Alongside this I am working in property in India, I am producing movies and music videos and also working in distribution.
Another business I am running from Mumbai is DKU Cosmetic – clients from the UK will go to Mumbai to get their procedures done at half the price it would be in the UK and with an experienced top class doctor.
Our main procedure is hair transplant.
As a British Asian woman from the UK, Tell us what has been easy vs hard to do business in India?
The most difficult for me has been the language.
My Hindi is not perfect and I have trouble learning new languages. Many Indians find it difficult to understand me because of my accent which can become very annoying.
"The best part doing business in India is I feel the people there are very warm and welcoming. I enjoy meeting new people and networking in India a lot."
Cosmetic surgery is booming in India. Tell us more about the kind of services your company will offer.
We offer lip and face botox, fillers, breast implants, liposuction and Hair Transplant.
The most popular procedure is the hair transplant. Many people over 25 begin to start balding, or even for females their forehead might be large.
FUE is a very safe way of making the forehead smaller by creating a new lower hair line or for recovering lost hair in a very safe way. Hair transplant is a simple day case procedure.
We hear a lot of stories about botched procedures. How will you be ensuring quality?
All the doctors that are associated with us are professionals with years of experience.
Of course, there is always risk with any surgery but the risk dramatically lowers if the doctor is experienced
What would you say to other women looking at India as a place to do business, act, or become artists?
I would say to first visit and see if it is a place you can adapt to and live in. If yes, then do research about the field you want to enter and go there and just try your best.
India is an amazing place to live and work with extremely friendly and welcoming people.
Watch Deana's music video for 'Main Kosa Rabb Nu' here: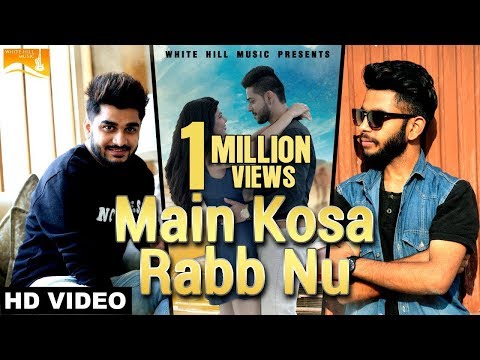 Shot with quick cuts and flashbacks, this emotional music video clearly shows off another talent of Deana's. The video beautifully follows the tone of the soulful ballad, and draws in the viewer to the turmoil of the young woman in mourning.
No doubt, British Asian beauty Deana Uppal has a knack for artistic creativity as well as an aptitude for entrepreneurship. And, as an Indian woman, her efforts are inspirational to others. By showing that there is nothing holding you back except except yourself.
With a successful business enterprise under her wing and many more film projects in the pipeline, Deana Uppal has proved that there is nothing she cannot do.