Ambika dons a lehenga and an embroidered sheer cape by Anamika Khanna.
If you are wondering why Europe is such a popular destination for Indian weddings, just hear it from Ambika who ties the knot in a fusion wedding in Italy.
"Rahul and I have always had a love for Europe, good food and great wine. So we thought what better place to choose than Florence.
"Also the city is intimate and not too overwhelming which we wanted as well."
Ambika and Rahul's wedding fuses various elements of East and West, given their background and upbringing.
Ambika says: "We are both from New Delhi. Rahul went to school in Delhi and then university in Switzerland (École hôtelière de Lausanne), after which he worked in London and Dubai before moving back to India.
"I left India when I was 13 and spent 10 years in Switzerland (to finish my high school in Geneva), and then also studied in Lausanne, at the same university as my husband."
The rustic beauty and artistic charm of Florence is the ideal setting for the couple's Western-style long table dinner and after-party at the stunning 16th-Century mansion, Villa di Maiano.
Ambika looks beautiful in white ball gown designed by the Delhi-based Gauri and Nainika. Rahul pairs his checked vintage blazer jacket with blue trousers and white shirt.
The couple make sure their guests are thoroughly entertained, as Ambika says: "The first night we had a great live jazz band. The rest of the night, we had some fab DJ-ing and music by Alma Project."
They hold the Henna picnic at Villa Corsini, where Ambika dons another gorgeous bridal outfit – a colourful lehenga and an embroidered sheer cape created by one of Bollywood's favourite designers, Anamika Khanna.
The final and most important event takes place at the breathtakingly romantic Villa Corti, with an early evening wedding followed by dinner. 220 guests join the couple as they drink and dance into the night.
Ambika opts for a champagne and gold Shantanu & Nikhil lehenga. Twirling for the camera, the blissful bride showcases the garment's intricate stitches and flowing fabric in its full glory.
Photographing an Indian wedding for the first time, Studio Fotografico Righi has done an incredible job in encapsulating the lively yet intimate atmosphere of the event, by taking full advantage of the unparalleled and natural beauty of Florence.
Speaking with DESIblitz, Eugenia from the Prato-based studio gives credit to the wedding planner (Costanza Giaconi) and the dazzling decorations that is the work of India's decor king, Sumant Jaikishan:
She says: "The set-ups of the whole event were stunning and everything was organised so well.
"Thanks also to Costanza and her team that worked so hard! They solved many tricky situations, always with a smile on their faces. It was such a pleasure to work with them."
The studio, founded in 1954, remains loyal to the art of photography, as Eugenia tells us:
"We have a long tradition on our shoulders and we love to keep alive a kind of craftsmanship in what we do. We still love to print our pictures!
"As we came from fashion photography, what we always search for is a glamorous touch and the exaltation of beauty in every single detail. That's why our service is always unique and created specially for each wedding."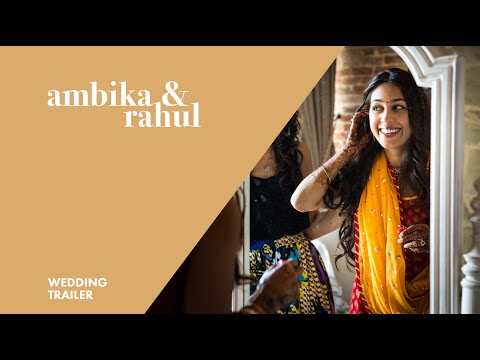 Beautiful imagery will keep precious memories fresh for a lifetime. But for Ambika, nothing beats spending quality time with her loved ones, especially having lived abroad for a long time before.
She says: "The most magical moment is having all the people I love – friends and family – around me and my husband for three full days in the most spectacular setting and location.
"I feel very blessed, especially as after [so many] years I had my entire family under one roof. That was amazing.
"My whole family stayed at this amazing villa (Fontanelle) that we booked out for the week. It was a dream. Our guests were put up in various hotels in the city – St Regis, Baglioni and Grand Cavour."
Delhi is where the couple, who now work in the food and drinks industry, start their new life together. It is also where their story began. Ambika tells us:
"We met through a common university friend in Delhi. We then dated for 10 years. Marriage was inevitable but having said that, when he proposed, it was the best surprise ever!"