"The collaboration was something fresh in to the bhangra industry"
Don't you just love it when two or more of your favourite bhangra artists come together on a track?
There have been some exceptional Punjabi collaborations over the years, from the UK, India and beyond.
DESIblitz present 5 of the best Bhangra collaborations that were big hits.
Some popular artists and huge tracks have narrowly missed out on our top five. We do give credit to them though, let us know your favourite collaboration in our poll below!
Sukshinder Shinda ft. Jazzy B – 'Oh Na Kuri Labdi'
The long serving, Birmingham born, producer, singer and songwriter was a pioneer of bhangra artist partnerships.
His 2006 Collaborations album was one of the first to feature so many different vocalists on it. A. S. Kang, Manjit Pappu, Shin DCS, Gurdas Maan, and – his close friend – Jazzy B, all appeared on the album.
The friends first collaborated together to produce 'Oh Na Kuri Labdi', and this marked the beginning of many more partnerships between the two hit artists.
Shinda was also fortunate enough to be able to collaborate with the legendary Gurdas Maan, who rarely works with other singers and producers.
'Ki Banu Duniya Da' with Diljit Dosanjh and 'Collaborations' with Shinda and Abrar Ul Haq are his only notable partnerships in the last decade.
DJ Gurms, a Midlands based DJ for Roar Sounds Entertainment, believes: "The collaboration between Shinda [Sukshinder], Maan [Gurdas], and Haq [Abrar Ul] was something fresh in to the bhangra industry, which had somewhat gone a bit stale."
Collaborations moved bhangra forward after it had been left behind by the rapidly changing times of the modern day.
Shinda has since twice updated the album, and recently released Collaborations 3, of which includes a beautiful duet with Shazia Manzoor in 'Yaara Dildara'.
He also works with "hot right now" artist, Diljit Dosanjh, in 'Singh Naal Jodi', and continues his work with Jazzy B in 'Jehra Tere Vich Bolda'.
Tru Skool ft. Surinder Shinda, JK, Gurbhej Brar and Kulvinder Johal – 'Putt Jattan De'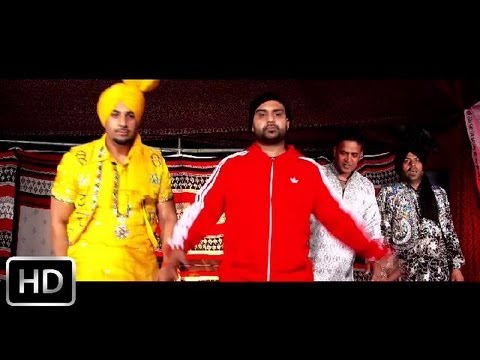 Tru Skool and his collaborators created five minutes of pure Punjabi folk magic with their hit single 'Putt Jattan De'.
Tru Skool's exquisite raw, folk music for the track is supported by the legendary singer, Surinder Shinda, who is joined by folk titans Gurbhej Brar, Kulvinder Johal and JK.
It is perfect for those craving a return to the roots of bhangra after its rapid modernisation over the last decade.
'Putt Jattan De' producer, Tru Skool, has assembled an incredible team to collaborate with on this track which boasts a truly unique blend of versatility and uniqueness to make the song work.
The incredible vocals of each artist perfectly match Tru Skool's folk beat. JK, in particular, has gained plaudits for his performance on the song.
Tru Skool ft. Diljit Dosanjh – 'Kharku'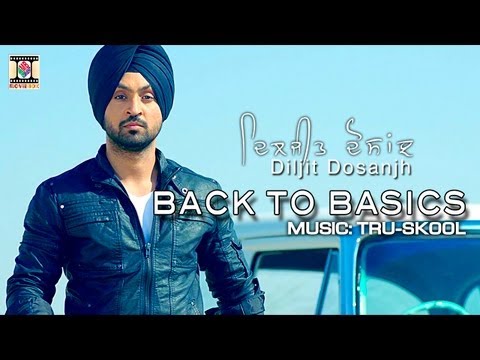 Tru Skool did it again, this time with his collaboration with singer, actor, presenter, and Punjabi superstar, Diljit Dosanjh.
The duo worked together to produce the incredibly popular 'Kharku' which won the 'Best Bhangra Song of the Year' award at both the Brit Asia TV Music Awards, and the PTC Punjabi Music Awards.
The pair worked closely together for Diljit's eighth album, Back 2 Basics. That is set to continue in 2016 as Dosanjh has confirmed that Back to Basics 2 will be released with support from Tru Skool.
DJ'Kay, of the Midlands based DJ company 'Ultra-Sounds Entertainment', says:
"Diljit is huge right now. He's just everywhere; on television, in films and continuously releasing great new music."
"I am certain to play at least: 'Kharku', 'Patiala Pegg', 'Veervaar', and now '5 Taara' at my events."
Lehmber Hussainpuri ft. Miss Pooja – 'Mera Mahi Tu Pateya'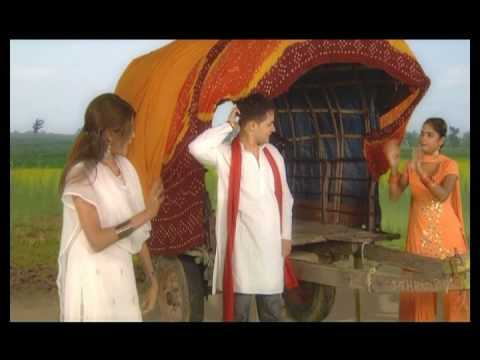 Miss Pooja has released duets with over 70 male artists. But, it is her collaboration with Lehmber Hussainpuri that makes it on to our list, and it is yet another party crowd-pleaser.
The beat – from beginning to end – has you bouncing, while the vocals of Lehmber and Miss Pooja leave you singing along to every verse and chorus as you dance.
DJ Gurms of 'Roar Sounds DJ's' says: "One of my personal favourites, and one guaranteed to be played at all of my bookings, is the duet between Lehmber [Hussainpuri] and Miss Pooja – 'Mera Mahi Tu Pateya'. It is certain to get the women up and dancing."
A truly great collaboration between two talented vocalists.
DJ Sanj ft. Lehmber Hussainpuri – 'Das Ja'
Who does not remember those high-pitched "balle balle's", those brilliantly executed "bruuuuuuuaah's", or that iconic beat?
DJ Sanj's collaboration with Lehmber Hussainpuri was released as part of his America's Most Wanted 3 album in 2004. 'Das Ja' remains to be a guaranteed played song at Asian events.
DJ'Kay explains that it is one of the first songs he chooses to play: "My song choices depend on the crowd I have in front of me, but 'Das Ja' is so well-known and popular, amongst all of the generations of British Asians, that I tend to play it soon after the dancing begins."
What an incredible past of hit bhangra collaborations! But what could the future behold?
Legendary bhangra artist, Jazzy B, has hinted at a possible collaboration with, Derby born, musician, producer, and now vocalist – who appears twice in our top 5 – Tru Skool.
The 'Mitran De Boot' singer posted a picture of himself and Tru Skool on twitter under a caption asking his followers: "Who will like to see us collaborate?"
There is already potential for a big hit there. However, should the duo also collaborate with Miss Pooja, we will be offered something truly unbelievable.
The trio are some of the biggest names in the industry, whose styles have the potential to combine perfectly in order to create a future hit.
She has, of date, worked with countless different artists and producers, including: PBN, Dr. Zeus, DJ Dips, and Tigerstyle, but has not yet collaborated with the man responsible for the production of JK's album Gabru Panjab Dha, Tru Skool.
Tru Skool is known for his combination of bhangra, Punjabi folk and classic hip-hop, while Pooja has previously released desi and folk songs.
His unique style can only be matched by the experienced and wonderfully versatile Jazzy B and Miss Pooja.
Loading ...