Do you dare us to do the mannequin challenge? Challenge accepted!
The Mannequin Challenge has taken the Internet by storm. Everyone is getting involved from all over the world, including celebrities.
As people's mannequin skills are more than impressive, will Madame Tussauds soon be out of business?
DESIblitz presents some of our favourite mannequin challenge videos that we have found so far.
From America to Dubai, and Bollywood stars to footballers, check out why the #MannequinChallenge is so popular!
Fitness Freaks
Every fitness fanatic will love this mannequin challenge set in a gym. The fitness levels of these people are purely amazing!
The impressive gym-goers in the mannequin challenge video features a weightlifter and gymnasts mid-pose, including on a high bar.
Can you hold as still as mannequin mid-handstand?
Check out the freakily good fitness mannequin challenge video below:
Force 2 Cast strikes a pose
Bollywood celebrities are also getting involved in the viral craze. The stars of upcoming movie Force 2 master the mannequin challenge in Dubai.
Sonakshi Sinha posted the mannequin challenge on her Instagram. The challenge also features her co-stars of Force 2, John Abraham and Tahir Raj Bhasin.
She captions: "Taking the #mannequinchallenge #Force2 style at the @city1016 office yesterday in Dubai!!!! This was SO COOL!! @thejohnabraham #force2promotions #dubai #action"
Force 2, directed by Abhinay Deo, releases on Friday 18th November 2016. Take a look at their amazing mannequin challenge below.
'Indian Mom'
This mannequin challenge entitled 'Indian Mom' is a classic comedy.
Their mannequin challenge tells the story of an Indian mother who accidently drinks alcohol after the boys try to hide it from her.
Some other mannequin challenges have taken on this approach which tells a story. It features many back and forth still scenes like a hilarious storyboard or comic strip.
Watch the hilarious mannequin challenge from YouTuber Rupan Bal here: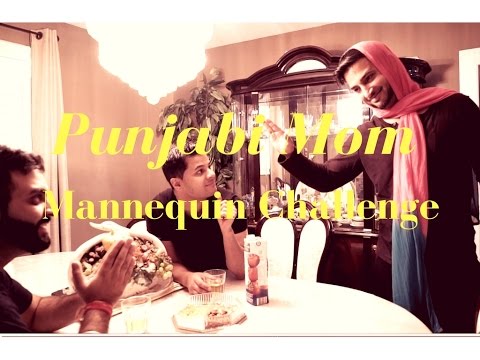 England Football Game
During England's football match against Spain on the 15th November 2016, footballer Jamie Vardy's amazing header scored a goal for England. Vardy celebrates his goal by doing the mannequin challenge.
As his teammates join Vardy in his celebratory mannequin pose, the England players prove they just don't have skills in football as their mannequin skills are on point!
Even though the game ended with a tie at 2-2, England proves they also have other skills than football, such as posing as mannequins.
Check out his impressive mannequin challenge video mid-celebration.
Destiny's Child Reunited
Queen B, also known as Beyoncé, proves she is not just the queen of singing, but also the queen of mannequin imitating. She does a mannequin challenge with Kelly Rowland and Michelle Williams.
Our prayers are finally answered as the members of hit R&B girl group Destiny's Child reunite. What a better way to reunite and entertain us then to act like mannequins.
Kelly Rowland posts their mannequin challenge on her Instagram. How did they manage to be so still without breaking into song? Watch their mannequin challenge video here:
Jacqueline Fernandez is Picture Perfect
Bollywood actress Jacqueline Fernandez poses mid-photo-shoot as she is surrounded by many photographers and crew who are also mannequins.
She proves she is an amazing actress acting as a very convincing mannequin.
View the Bollywood star's mannequin challenge here:
Varun Dhawan plus 100 Kids
Bollywood actor Varun Dhawan did not miss out on the new viral trend either.
He took the mannequin challenge even further by including 100 kids on children's day.
See the short but impressive mannequin challenge video here:
Cristiano Ronaldo
You can always count on footballer Cristiano Ronaldo from Portugal to rise up to a challenge.
His mannequin challenge is set in a locker room, featuring people drinking, changing or on their phones.
Of course, Ronaldo takes centre stage and shows off his amazing physique: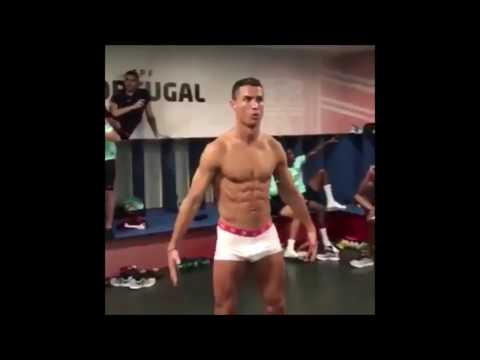 Pakistan Team Daraz
Daraz.pk is one of the biggest online stores in Pakistan.
Their head office bravely rose up to the challenge with an impressive display from their employees to publicise their upcoming sale.
From the delivery man stroking his moustache at the start to one of the staff writers performing a Yoga pose. Watch it here: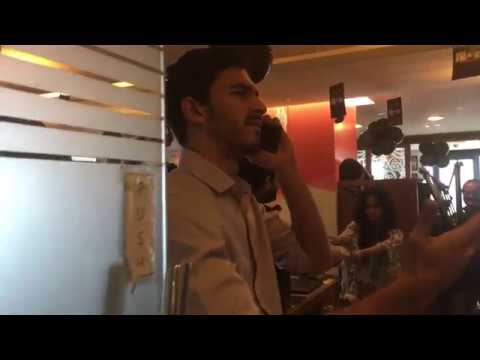 DESIblitz Mannequin Challenge
Do you dare us to do the mannequin challenge?
Challenge accepted!
DESIblitz were not going to miss out on the craze. Take a look at our mannequin challenge video here: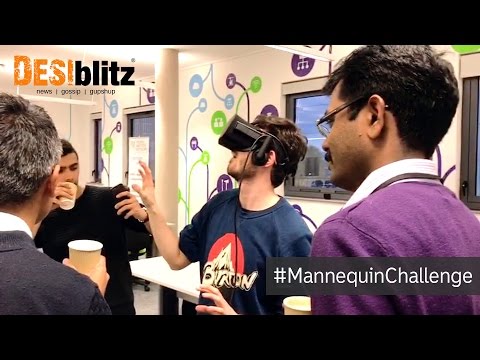 Social media has enjoyed many #challenges over the years, remember the #HarlemShake? These viral trends are a great way of bringing people together!
We look forward to seeing more brilliant videos of the #MannequinChallenge in the future.