It shows Gauri Sawant's emotional struggle to raise a daughter against all odds.
Degraded, mocked and discriminated against, transgenders often have little to no right of leading a normal life in the South Asian society, let alone raising a family.
But for the new Vicks ad to show a trans-mother with an adopted daughter, who looks up to her for support and protection from life's little scares, is a groundbreaking move. And one that will melt your hearts and leave you in tears.
The new Vicks ad is inspired by Indian transgender activist Gauri Sawant's real-life journey to motherhood.
It shows young Gayatri recalling her memories of early childhood and how she eventually met her mother Gauri Sawant.
It shows how for a child a mother is everything that epitomises warmth, protection and tender loving care regardless of gender.
It shows Gauri Sawant's emotional struggle to raise a daughter against all odds. The pain she experiences while sending her child away to boarding school is real and genuine.
However, above all, the new Vicks ad shows in its unique way a daughter's realisation of her trans mother's lack of basic human rights.
The ad ends making a strong point on transgender rights through a daughter's urge to become a lawyer only to fight for her trans mother's rights.
Watch the Vicks ad here: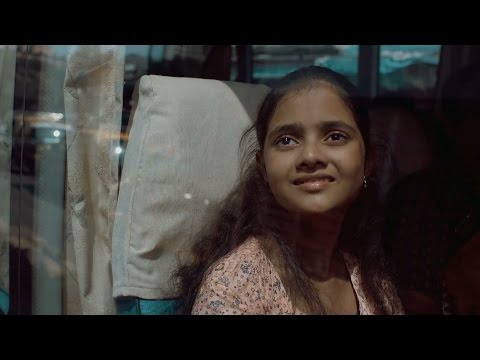 In April 2015, India witnessed one of the biggest movements towards transgender equality when the Rajya Sabha passed The Rights of Transgender Persons Bill, 2014.
The bill called for proper education, jobs, pensions and legal aid against any discrimination or abuse for the transgender community. And while a handful of transgenders have taken big professional strides, their existence in the society is still discriminated against.
Seeing them making and raising a family may be a long shot for most of the society, but it won't be short of being a milestone.
After all, just as the message at the end of the new Vicks ad says, everyone deserves the touch of care, including transgenders.