"He was an extraordinary man, full of love and life. He will always be with us."
On 11 January 2016, British rock singer, David Bowie passed away at the age of 69, after battling liver cancer for 18 months.
An inspiration to millions all over the world, in his lifetime, David Bowie, redefined perceptions of music, fashion and pop culture. He is best known for pioneering glam rock in the 70s and 80s.
Born in January 1947 as David Jones, Bowie emerged onto the British pop culture scene in the 1960s. Having studied Buddhism and mime, the singer released his first album, David Bowie, in 1967.
A raw sounding album, it was evident that Bowie was influenced by world cultures and Eastern traditions.
His second album Space Oddity in 1969, did wonders on the music scene. The title track was considered one of his finest tracks, made even more special by the '69 moon landing.
Known for his ever-changing wardrobe and music direction, Bowie was the epitome of a chameleon, enjoying the ability to redefine both identity and sexuality.
Interestingly, Bowie was an open bisexual, and was vocal about issues of sexual orientation. He even coined the stage persona of 'Ziggy Stardust' in the early 70s, where he indulged in extravagant costumes and vibrant hair colours.
Songs like 'Life on Mars', 'Heroes' and 'Let's Dance' created a cult following among the young generation of the time. And alongside his music, Bowie spoke openly about politics and drug use.
He later pursued a successful acting career with his first film in 1976, The Man Who Fell to Earth, for which he received a Saturn Award for Best Actor.
What is most impressive about the London rocker is that his influence spread further than the British shores, and even surpassed cultural barriers.
Bowie's own wife, Iman, was a Somalian model, who he married in 1992. Bowie's love for eclectic sounds and world cultures was made even more evident by his work with British Asians.
In 1993, Bowie worked on the soundtrack for the Television adaptation of The Buddha of Suburbia.
Based on the coming-of-age novel by Hanif Kureishi, it follows the life and tribulations of 17-year-old mixed race Karim who struggles with his cultural identity, and begins to experiment with his sexuality.
Bowie wrote the theme music for the TV serial. Later he even released an album on the same name, which notoriously took the rocker only six days to write. Bowie even reportedly hailed the record as one of his favourite albums.
A British Asian DJ, Pathaan also had the privilege to work with Bowie in the 90s. Recalling his experiences with the star, Pathaan tells media:
"He changed my life. I was introduced to him as a kid and I was hooked. He opened a door and introduced me to a world of music."
"I was guesting for Talvin Singh at a club called Anokha and David Bowie was there. He wanted to listen to what we were doing in terms of experimenting with drum and bass and Asian vibes. I was in a state of shock," Pathaan says.
Speaking about his idol's passing, Pathaan adds: "I'm heartbroken … He was just really kind, funny and gentle."
Since the announcement of Bowie's death, tributes have been pouring in from all over the world. Bollywood also took to social media to pay their respects:
Shekhar Kapur tweeted: "Goodbye #DavidBowie .. You defined a generation and left us. Always rebellious. Always redefining music. Always provocative.
"My fav #DavidBowie song .. blew us all away when it first came out 'Ground Control to Major Tom'."
RIP David Bowie thank you for the amazing music,art and inspiration https://t.co/SXZEocu4Gz

— shruti haasan (@shrutihaasan) January 11, 2016
Filmmaker Madhur Bhandarkar added: "Fond memories of Picturising a fabulous remix of the song "Let's Dance" by #DavidBowie, for Page3 movie in 2005. RIP."
Anil Kapoor also tweeted: "Today a legendary songwriter and performer has left us. But his legacy will live on. Rest In Peace #DavidBowie."
Even with the sad news of his death, David Bowie's final album, Blackstar, released only a week before his death.
Watch David Bowie's 'Blackstar' here: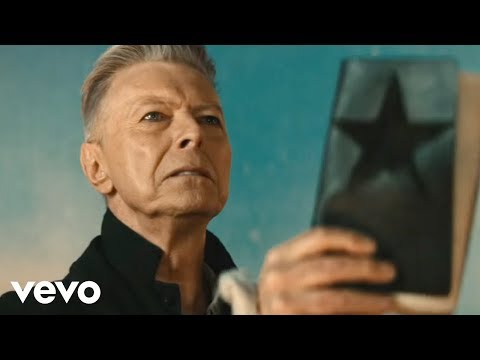 With seven songs, Bowie's producer and friend, Tony Visconti wrote on Facebook: "His death was no different from his life – a work of art."
"I knew for a year this was the way it would be. I wasn't, however, prepared for it. He was an extraordinary man, full of love and life. He will always be with us."
The album is David Bowie's 'parting gift' to both his legions of fans and to anyone who believes in the creative freedom of expression and individuality. His stardust will undoubtedly live on.