"You knew she was vulnerable and you preyed on that vulnerability"
Maninder Sambi accompanied by his wife, Navjot Sambi, were both jailed for a total of over seven years after devising a scam to defraud Maninder's mother, Bhajan Sambi, of £230,000 by falsely claiming she was suffering from dementia.
In a three-week trial at Leeds Crown Court, the jury heard that Maninder also beat his mother viciously and exchanged text messages with his wife saying they "hoped that she would die" and that the couple began to exploit the mother when she was suffering from depression.
The couple, both aged 34, from Leeds, West Yorkshire, wanted to portray "to the world" that Mrs Sambi was suffering from dementia.
The scam included a forged letter supposedly from an Indian hospital which verified that Mrs Bhajan Sambi was suffering from the illness.
Also, husband and wife committed fraud by taking out a £100,000 critical illness insurance policy in Mrs Sambi's name before falsely claiming that she suffered from dementia.
The court was told that Mrs Sambi's depression triggered from experiencing a "cascade of bereavements" in the family in 2009 and 2010, which led to treatments for the condition.
From these bereavements, she ended up possessing a home which had an equity of about £230,000, which became a target for son Maninder Sambi and his wife.
Judge Robin Mairs who jailed Maninder and Navjot Sambi said that they deliberately initiated a process of "belittling and assaulting" Mrs Bhajan Sambi's good name.
Using his mother's illness and inability to manage matters on her own, Maninder obtained a legal power of attorney to take over her financial affairs.
Using his gained legal status to manage his mother's funds, Maninder abused this power and went onto buying a new house for himself and his wife. He tried to use the equity of approximately £230,000 from his mother's house to purchase the new property.
When Maninder went to an HSBC Bank branch in Chapel Allerton, Leeds to access the funds for the purchase, a member of staff from the bank noted what he was trying to do told him that it was not an appropriate use of his mother's funds.
To ensure Mrs Sambhi was not saying anything to anyone, the couple took steps to make sure she was isolated. They monitored and hacked into her social media accounts making sure nothing was posted about her ordeal.
The jury heard how in April 2016, Maninder repeatedly punched his mother brutally assaulting her and banged her head against a door, resulting in painful bruises on her body.
Maninder Sambi was specifically found guilty of ABH Assault occasioning actual bodily harm, and both of them were convicted for forgery, conspiracy to steal and fraud.
At the trial, Maninder tried to protect himself by blaming his wife saying she was "the financial brains" of the family, whilst Navjot, his wife, said she was "subservient" to him and he was behind the scam and offences against his mother. They both denied committing the offences against Mrs Sambi.
Jailing the couple on 15th May 2018, judge Robin Mairs blamed both of them for the deception equally. He said:
"I find that this was very much a partnership. You knew she was vulnerable and you preyed on that vulnerability."
Maninder Sambi was jailed for four years, three months for his crimes and his wife Navjot Sambi was sentenced to three years in prison for her part in the offences.
The couple has two children, who will now be cared for by family.
Media Personality
Maninder Sambi has been identified also as a South Asian media personality who worked in radio, on a Punjabi television channel, television commercials, bungee jumped for charity, appeared on a Channel 4 documentary about marriage and even acted in Punjabi films.
He was connected and highlighted on Facebook posts as being the same person who touted himself on social media as someone who was 'nice' person and with vanity playing a major role on his posts and wearing make-up as part of his look.
Also known as 'Sam Sambi' Maninder Sambi did a stint on the Leeds Radio station Fever FM, as revealed on his Twitter account:
The Sam Sambi Show on Fever FM thank you for the great response! pic.twitter.com/FJjxAV7x5z

— Sambi Maninder (@SamManinder) January 30, 2016
His wife also retweeted the tweet about his show on radio.
Maninder Sambi was also a presenter for Channel Punjab for a programme called Chak De Phate in 2013.
His YouTube video channel shows many videos of his film and TV appearances, and work in British Asian media.
Looking at the vile crime he committed against his mother, the most ironic project Maninder Sambi was part of was the Punjabi film in which he played a lead role called Jehra Dhee Kise Di Sarhe (Whoever Burns their Daughter), which is a Punjabi storyline about harming daughters-in-law with abuse and violent crimes.
He appeared on Venus TV for an interview in 2010 about the film and his role: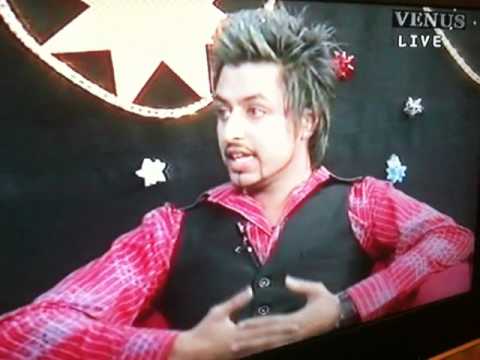 Showing the Maninder Sambi was not the person he reflected to the world through his media personality persona but a very cruel and dispicable individual who brought pain, grief and dispair to his own mother, accompanied by his wife.