Aulakh and his accomplices left the victim with head injuries and a severed right hand
Murder convict Harpreet Aulakh, 40, of Hounslow, West London will be deported to Punjab on Tuesday, August 28, 2018, to serve the final 20 years of his prison sentence.
Aulakh was sentenced to life in prison, with a minimum of 28 years in December 2010 for plotting the murder of Geeta Aulakh, 28.
He served eight years of his sentence in the UK, however, he requested to serve his remaining term in India.
Punjab born Aulakh will be deported under the India-UK Repatriation of Prisoners Act.
This is the first international transfer of a prisoner to Punjab under the Act.
A three-member team of Punjab prison will take custody of the prisoner from UK officials.
Departing for Delhi, the officials from Punjab along with the convict will land at Indira Gandhi International airport.
Punjab Minister of jails Sukhjinder Singh Randhawa said:
"After completing formalities, he will now be shifted to the Amritsar jail."
IPS Sahotra, a prison official in Punjab said:
"All arrangements are in place."
He added:
"According to the plan, the UK authorities will bring him to Delhi. From there, a team of Punjab police officers will bring him to Amritsar."
The convicted will serve the rest of his sentence at Amritsar Central jail.
The Crime
Geeta, his wife, was attacked with a machete on November 16, 2009.
Geeta born in the UK was the daughter of Hindu parents who ran a jewellery business in Southall. Harpreet was from a poor Sikh family in Punjab.
When he entered the UK illegally in his early twenties, he was in fact, a police suspect for violent crimes before he even came to the country.
The couple had two boys together, aged eight and 10, and had been married for ten years.
It was revealed that Aulakh had plotted to murder his wife, who intended to divorce him for his involvement in violent crimes.
He had been involved in drug and immigration scams which led to Geeta leaving him.
People who knew the couple said that Aulakh used to insult his wife in public often and apparently had an infatuation for Geeta's sister, Anita.
After Geeta left him, Harpeet hacked into her Facebook account, confronted male colleagues she worked with and visited her flat for evidence of an affair with another man that he thought she was having.
Aulakh had chosen from a selection of machetes days before committing the crime.
CCTV footage showed him, along with two others buying the murder weapon, which cost £13.99.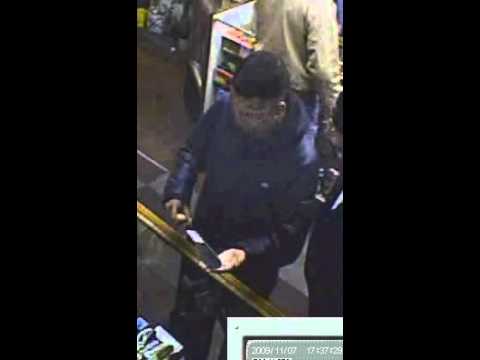 Aulakh hired Sher Singh, then 19, and Jaswant Dhillon, then 30, to kill his wife.
Singh wielded the machete throughout the attack and Dhillon acted as a look-out.
The attack took place when Geeta went to pick up her sons after leaving work. She worked as a receptionist at Sunrise Radio.
Harpreet and his accomplices left the victim with head injuries and a severed right hand. Unfortunately, Geeta died a few hours later in hospital.
Dhillon later approached the police claiming to be a witness. He led them to a canal in Berkshire, where they had dumped the weapon.
Aulakh, Singh and Dhillon were caught when officers discovered that the Brazilian made weapon was regularly stocked in a shop half a mile from Aulakh's home.
Sher Singh and Jaswant Dhillon were both sentenced to 22 years in prison.