A large build-up of Acrylamide in a person's diet is likely to cause cancer
The Food Standard Agency (FSA) has announced new warnings about over-cooking foods at high temperatures.
Over-cooking starchy foods such as chips or even burnt toast release a chemical. This chemical is called acrylamide and can possibly cause cancer.
As a result of this breakthrough, the FSA has developed a new campaign called 'Go For Gold'. Its aim is to spread awareness of acrylamide.
The FSA also advised the public on how to combat the levels of acrylamide in their diets. The overall aim is to lower the risk of cancer.
What is Acrylamide?
The FSA has explained how acrylamide is created. Cooking food at extremely high temperatures for a long period of time releases this chemical. Over time, a large build-up of acrylamide in the diet is likely to cause cancer.
There are prime foods to watch out for, as they release the cancer-causing chemical. They include starchy foods, such as bread and potatoes.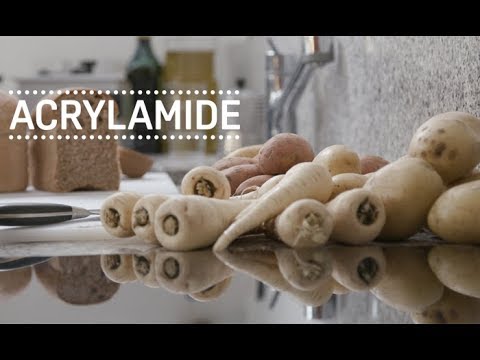 Therefore the FSA has created the 'Go For Gold!' campaign, with the help of Olympian Denise Lewis. After finding levels in acrylamide are too high in diets, the FSA want to change this. Dr Diane Bedford from the FSA says: "We would like them to be lower."
What to do?
Here are some steps to take:
Go for Gold! ~ When frying, baking, toasting or roasting food, aim for a golden colour in starchy foods.
Avoid cooking food at high temperatures ~ Make sure that instructions on packets are followed. Not only that, burnt food just doesn't taste nice!
Eat a balanced, varied diet ~ There will always be some level of acrylamide in diets. But by having a balanced diet, this will lower those levels. Maybe try out alternatives too. Instead of having toast for breakfast, why not have a piece of fruit?
No raw potatoes in the fridge! ~ This can raise levels of acrylamide in the potatoes. FSA recommend that they should be stored in a dark, cool place, with a temperature of above 6 degrees Centigrade.
Working Together to Tackle Cancer
It's not just the public who are being warned about this cancer-causing chemical. Big companies, such as the Food and Drink Federation (FDF) are supporting the FSA with their campaign.
Denise Lewis has also been promoting 'Go For Gold!' and spreading awareness.
FDF is working with @foodgov & the industry to reduce #Acrylamide. Need help? Click here: https://t.co/h1RuO4lwGH #GoForGold

— FDF (@Foodanddrinkfed) January 25, 2017
On the radio with @foodgov today, talking about how we can #goforgold to minimise #acrylamide when cooking at home pic.twitter.com/ESDkufSOEh

— Denise Lewis (@RealDeniseLewis) January 23, 2017
This news will be no doubt shock many. But by following these steps, everyone can tackle the levels of acrylamide in their diets. This may even encourage many to adopt healthier lifestyles.
And let's be honest. Who enjoys eating burnt toast?