"Namaste India, wishing you a very Happy Holi!"
Beauty and the Beast star Emma Watson has shared a video of her wishing her Indian fans Happy Holi.
In the video, she does the traditional hand gesture and says:
"Namaste India, wishing you a very Happy Holi! And don't forget to see Beauty and the Beast this March in cinemas near you."
An insider tells Hindustan Times:
"Emma is aware that she has a huge fan base in India. She wanted to reach out to them. She chose Holi as the occasion to connect with her fans, and thus made a special video wishing them."
Watch Emma Watson wish her Indian fans a Happy Holi here: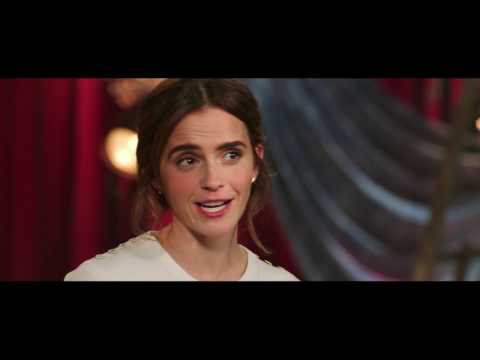 India is a huge market for Disney films. The Walt Disney Company is no stranger to the country, with its franchise 'Disney India' playing a key role in producing and creating films specifically for Indian audiences.
The 2016 Disney live-action remake, The Jungle Book, also had close ties with India. Young Neel Sethi essayed the role of Mowgli, while the likes of Priyanka Chopra and Irrfan Khan lent their voices for the Hindi version of the film.
Disney announced their live-action remake of Beauty and the Beast starring Emma Watson in 2016.
Fans went crazy when they learnt Emma sings her own songs in the movie.
When talking about her role as Belle in Beauty and the Beast, Emma Watson told press she cannot believe she gets to play a Disney princess she watched and admired from a young age.
DESIblitz cannot think of a better actress to play Belle in the remake of Beauty and the Beast. As well as her similar looks, Emma is independent, kind, outspoken and headstrong just like her character Belle.
Emma recently posted a picture with the original voice of Belle from the 1958 version, Paige O'Hara, after meeting her at the LA premiere.
The famous 'A Tale as Old as Time' song from the original Beauty and the Beast is covered beautifully by Ariana Grande and John Legend.
The official music video features John Legend playing a piano, Ariana Grande in a ravishing red gown and the iconic ballroom dance number between Belle and the Beast.
The 27-year-old actress is also known for her role in the Harry Potter films as the intellectual young witch Hermione Granger.
She got her first movie role in Harry Potter and the Philosopher's Stone at just 9-years-old. Behind-the-scenes footage shows a young Emma mouthing the lines of her co-stars Daniel Radcliffe and Rupert Grint. Click here to watch the hilariously cute outtake.
Beauty and the Beast releases in cinemas from 17th March 2017.