"He [Momo] said he was going to be killed in his sleep"
It is easy to not notice what children do on smartphones, tablets or computers if they look as if they are playing a game. But what if it was the Momo Challenge?
The Momo Challenge is a game like no other. It is being known for taking the lives of players and being dubbed the 'Suicide Game'.
The game is believed to have originated in South America in 2016 where the creepy face of a Japanese sculpture was hijacked and spread on WhatsApp.
It is the face of what appears to be a woman with bulging eyes and grotesque features.
Several users have claimed that Momo entices children to perform a number of dangerous tasks including self-harm and suicide.
They are threatened if they refuse to follow the game's "orders".
It has since resurfaced in 2019 and spread to the UK where there have been cases of children harming themselves and saying it was a result of this challenge.
After being linked to the death of a 12-year-old girl, worried parents have been making each other aware of the dangers this sinister game presents to children.
Some experts have said it is a hoax. Rodrigo Nejm of Brazil's Safernet said it's unclear how widespread the game is but claimed it is likely a form of "bait" used to steal data and extort internet users.
Real or fake, it has highlighted the dangers that the Internet presents to children and what measures parents should take to protect their kids from these online challenges.
Dangers
The Momo Challenge is somewhat similar to the Blue Whale Challenge which encouraged people to kill themselves.
It was thought that a group administrator assigned daily tasks to members to complete over 50 days.
Tasks gradually get more extreme until the 50th day when the game reportedly instructed young kids to commit suicide. It was reported that the challenge was responsible for 130 suicides in Russia.
With this new danger, it has been claimed that the character of Momo was popping up in WhatsApp groups, scaring children into self-harm and even suicide.
People presenting themselves as Momo would message players with challenges to take on. Messages are subsequently accompanied by gory pictures.
It has also been said that the scary character has been spliced into seemingly innocent YouTube videos of Peppa Pig and Fortnite to avoid detection by parents.
Dangerous challenges would supposedly be presented within videos and children would be warned by the terrifying character if a task was not done.
It has been reported that children have been manipulated into doing these challenges as the mere sight of Momo has scared them into doing so.
Police have warned YouTube to take down Momo Challenge videos after failing to do so before.
In light of the challenge, schools have spoken to parents about the dangers.
Some children were shown a picture of Momo to see what they thought about the appearance. Parents were met with mixed reactions.
Some thought it looked funny while others were terrified and took hours to feel reassured that Momo was not going to come for them.
It has been said that Momo may actually be a hoax as children's charities have had no reports of any children receiving messages instructing them to hurt themselves.
Nevertheless, the challenge has been linked to several incidents involving children.
ITV's This Morning discussed the issue of the Momo challenge.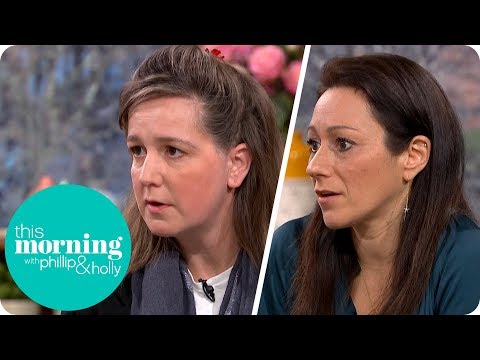 Examples
After a 12-year-old girl in Argentina took her own life, police linked the death to the game and issued a warning to parents.
It was thought she was exchanging messages with a teenager.
There have since been other deaths which have been blamed on the game.
On August 28, 2018, 18-year-old Manish Sarki, from India, was found in a livestock shed which had the words "Illuminati" and "Devil's one eye" written on the wall.
In September 2018, a girl and boy from Colombia committed suicide after reportedly playing the game.
Their deaths happened within a 48 hour period in the west of the country.
Spanish police warned:
"It is better to ignore absurd challenges that come in the fashion in WhatsApp."
They added on Twitter: "Do not go into 'Momo'! If you record the number of your calendar, you will see a strange woman's face, it's the latest WhatsApp viral to come in vogue among teenagers."
There have also been cases in the UK, the most notable being a girl, aged 5, from Cheltenham. She hacked off her own hair after being "brainwashed" by the dangerous game.
While there has been a number of cases reported, it is not clear what the number is. However, several fake numbers have been posted online.
UK schools have sent out letters warning parents of the challenge and how to protect them.
YouTube videos for children have also been edited with Momo to appear in them.
A UK mother found a Peppa Pig video with the Momo character intermittently appearing with a scary voice and frightening dialogues.
It traumatised her six-year son who told his mother:
"He [Momo] said he was going to be killed in his sleep, and he couldn't tell mummy."
How to Spot it?
The internet is an amazing tool to help children learn and play, but it is not always safe. The Momo Challenge has spread panic among parents and highlights internet dangers.
Teachers have spoken to pupils and reminded them what to do if they see anything on social media that worries them.
Self-harm and suicide are two difficult subjects to discuss with a young child, but there are a number of ways to keep them safe online.
Setting up parental controls is the main one as it can be used to block harmful content. Filters also help control what time of day your child can go online and to stop them from downloading inappropriate apps.
Talking to your children about what they are doing online is also very important.
Carolyn Bunting, CEO of Internet Matters, said:
"The existence of online challenges such as Momo are clearly a matter for concern for parents."
"While it is important not to panic and jump to conclusions without knowing all of the facts, it is also healthy for parents to sit down with their children and talk about all aspects of their online world.
"Myth or not – this reinforces the need for parents to have regular, honest and open conversations about what their children are doing online and who they are talking to."
It is imperative that parents should also talk to their kids about what personal information they should share online. This will hopefully prevent them from talking to someone with sinister intentions.
Children have also been advised to take measures in order to stay safe.
One of the most important tips is to say no. Be assertive and do not do something which makes you feel unsafe or uncomfortable.
While it has been reported that the Momo Challenge is nothing more than an elaborate hoax fuelled by the media to spread moral panic, it does show the dangers of the internet, and how kids can be led astray.
It has been linked to several suicides and other self-harm cases. As a result, the Momo Challenge has become a widespread fear for parents and children.
However, there are ways to stay safe online.
Check what your child is doing online and if you need help, contact the NSPCC helpline on 0808 800 5002 or visit their website.
Any child worried about peer pressure or online worries can speak to someone at Childline on 0800 1111.