One of her most memorable item songs is Fevicol Se
Bollywood films are usually musicals. Very few movies are made without including at least one song and dance sequence. Certain actresses are often recognised as being the dancing queens of Bollywood.
Through time, the actresses have caused quite a stir and continued controversy over the years performing these demanding and sometimes risqué, dance sequences.
From the hip thrusting Helen of the 6'0s and '70s to the scintillating Sridevi of the '80s. The majestic Madhuri of the '90s, to the alluring Aishwarya, to the captivating Katrina, the mesmerising 'Malaika' and the sensual Sunny Leone are to name just a few.
World-class performances would not be same, without world class choreographers such as Saroj Khan, Farah Khan, and Ganesh Acharya working with these popular ladies.
Saroj Khan is the most well known of Bollywood choreographers with over 200 films to her name.
With a career spanning over 50 years and at least 11 awards for best choreography, she helped Madhuri Dixit along with may other stars launch their careers
Farah Khan is another phenomenal lady with over 96 films to her name including the action hit 'Blue' where she choreographed Kylie Minogue in the song 'Chiggy Wiggy'.
Ganesh Acharya choreographed five big films in 2006 including Phir Hera Pheri and Lage Raho Munnabhai. He started his own dance group at a very young age (12) and became a choreographer at 19, with his first film at 12: Anaam (1992).
So, who are the popular dancing queens of Bollywood worth mentioning? See who we've selected for our hall of fame.
Helen
Helen Jairag Richardson Khan (known as Helen) was a Bollywood dancer of the 60s and 70s.
Born in London to an exotic mix of Anglo-Indian (French) father and Burmese mother, Helen was 16 yrs old when she got her first big break in Howrah Bridge (1957) where she danced in the famous song 'Mera Naam Chin Chin Chu'.
She showed her immense dancing talent in songs like 'Piya Tu Ab to Ajaa' from the film Caravan (1971).
With her seductive moves, Helen incorporated the then-trendy western dance moves such as 'The Bump', 'The Twist' and 'The Boogaloo' into Bollywood dance sequences.
Her popular performances include 'O Haseena Zulfowali' from Teesri Manzil (1966), and Yeh Mera Dil Pyar Ka Diwana from Don (1978) with the most famous being 'Mehbooba Mehbooba' from Sholay (1975).
Watch Helen dance in Piya Tu:
Madhuri Dixit
Madhuri Dixit is one of Bollywood's most treasured actresses and dancers.
Her natural ability to move gracefully through various techniques such as classical Kathak to modern pop has set her in a league of her own.
Acting was not her goal for she wanted to be a Micro-biologist. She is often referred to as the 'Dhak Dhak Girl' due to the famous dance sequence in the song 'Dhak Dhak Karne Laga' from the film Beta (1992).
Madhuri was catapulted into stardom, literally overnight, from her dance sequence in Tezaab called 'Ek, Do, Teen' which was choreographed by Saroj Khan.
Madhuri has performed many memorable dance sequences including the controversial 'Choli Ke Peeche' from Khalnayak (1993).
Then much later, in the film Ajaa Nachle (2007) in the title song of that name, showing she 'still has it!' Madhuri is unsurprisingly considered an 'icon of dance' amongst her fans.
Watch Madhuri Dixit dance in Ajaa Nachle: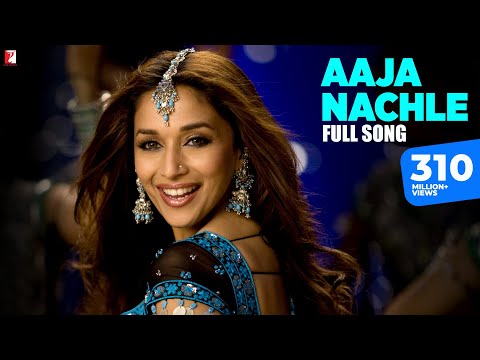 Aishwarya Rai Bachchan
After winning Miss World in 1994, Ash glided onto the dance screens with her performance of 'Nimbooda' (choreography, Saroj Khan) in the film Hum Dil De Chuke Sanam (1999).
Her dancing mainly comprised of the classical style: intricate hand moves, poise and effortless agility combined with beguiling expressions which enthralled fans worldwide.
She is notably remembered for her performances as an actress and dancer in Devdas (2002), her hip-chic look in 'Crazy Kia Re' from Dhoom 2 (2006); her 'Item numbers' 'Ishq Kamina' in Shakti (2002) and 'Kajra Re' in Bunty Aur Babli (2005), as well as the remake of the famous Umrao Jaan (2006).
Watch Aishwarya Rai Bachan dance in Nimbooda:
Katrina Kaif
Katrina Kaif is a Bollywood star that has kept her place.
Initially, a model she has captured everybody with her recent titillating performances in 'Sheila Ki Jawani' from Tees Mar Khan (2012) choreographed by Farah Khan and the racy 'Chikni Chameli' from Agneepath (2012) choreographed by Ganesh Acharya.
The hit song 'Chikni Chameli' is based upon the Marathi hit 'Kombadi Palali' including the dance sequence and costume.
According to Atul Gogavale: "Katrina spent eight days in rehearsal before starting to shoot the song. It took nine days to finish the shoot, and her energy levels never saw a dip."
She then has appeared in numerous hit songs busting her moves. Including the huge hit 'Kala Chasma' from the movie Baar Baar Dekho (2016) and 'Husn Parcham' from SRK's Zero (2018).
Her sizzling 'latkas' and 'chatkas' have everybody hypnotized, leaving them eagerly anticipating more.
Watch Katrina Kaif dance in Husn Parcham: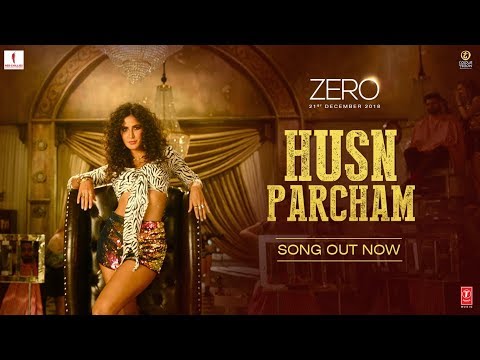 Item Numbers Trend
The song 'Munni Badnaam Hui' from Dabangg (2010) set the benchmark for 'Item Number' songs to follow.
During the 90's and throughout 00's these songs disappeared until 'Munni' hit the screens, setting off the trend again.
Malaika Arora Khan
Malaika Arora Khan showed why she was still one of India's top 'Item girls' after originally exploding on the scenes in 'Chaiyya Chaiyya' from Dil Se (1998) with her dance on a moving train.
For 'Munni Badnaam Hui' there were 1235 participants performing the dance (choreographed by Farah Khan) with Malaika leading them on the stage, setting a world record!
Her item song 'Anarkali Disco Chali' in Housefull 2 also was a huge hit.
Watch Malaika Arora Khan dance in Munni Badnaam Hui: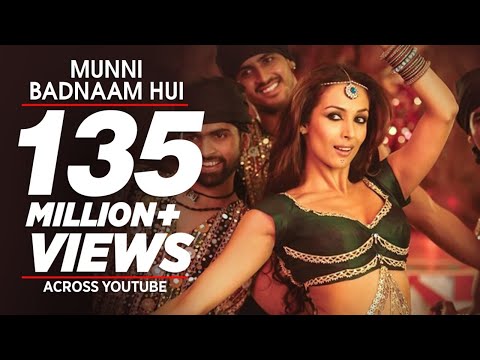 Kareena Kapoor
Kareena Kapoor is another lady whose catchy 'Item' song 'Dil Mera Muft Ka' from 'Agent Vinod'(March 2012) is causing a lot of commotion.
This song is slightly different to other recent songs as it is done in the traditional Mujra style which is a dance originated by Tawaifs (courtesans) incorporating both classical and provocative movements.
Kareena has been praised for executing the dance/expressions well.
She then participated in two 'Item' songs in the film Heroine (2012). The big hit was 'Halkat Jawani'.
One of her most memorable item songs is Fevicol Se from Dabangg 2 (2013).
Watch Kareena Kapoor dance in Fevicol Se: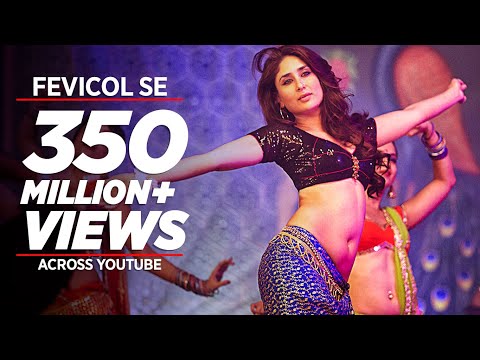 Mallika Sherawat
Mallika Sherawat is often displayed as a Bollywood sex symbol and is renowned for performing 'Item Songs'. 'Mayya Mayya' from Guru (2007) featured her in a very provocative performance which got many pulses racing and tongues wagging.
Sherawat has since been in songs 'Razia' from the film 'Thank you' and 'Shalu Ke Thumki' film 'Bin Bulaye Baraati', both released 2011. She is also featured as an 'Item Girl' in the song 'Laila' in the film 'Tezz' (2012).
Watch Mallika dance in Mayya Mayya: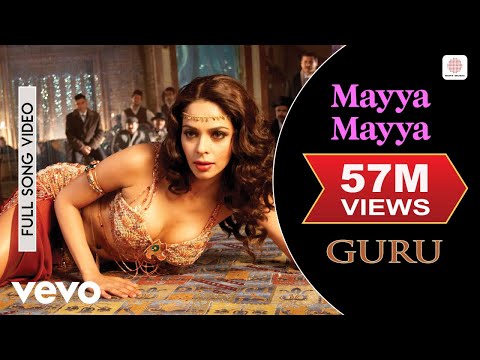 Sunny Leone
After joining Bollywood to move away from her porn career, Sunny Leone progressively made her way into doing item numbers in Bollywood films
Her most popular one was the new rendition of 'Laila' in the film Raees (2017) starring SRK. Where she plays the sensual role of an item number dancer.
In the modern era, more and more often, an 'Item Number' is used to promote the film to attract audiences during the trailers- these are usually actresses that are not in the actual film except for the song they perform in.
She has had hits of her own in songs like 'Baby Doll'.
Watch Sunny Leone dance in Laila: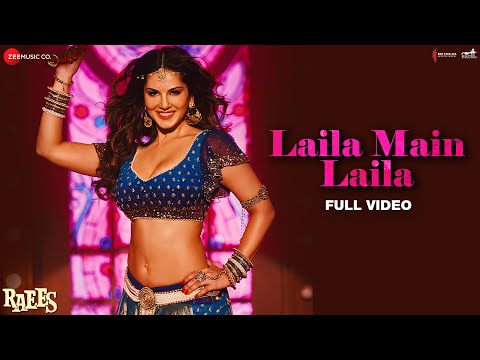 Other high profile actresses participating in item numbers, simply as guest dancers include:
Veena Malik in the song 'Chhanno' in 'Gali Gali Chor Hain; Bipasha Basu in the film 'Jodi Breaker' in the song 'Bipasha – Pyar Ki Bhasha; Vidya Balan in the song 'Ferrari Ki Sewaari'; Chitrangda Singh in the song 'Firana' from the film 'Joker' and Riya Sen in the film 'Zindagi 50-50'.
With dance being a huge aspect of Bollywood songs, there is no doubt we shall see the emergence of new Bollywood dancing queens.