"Everybody has been calling me Biba since I was literally born. So most people just know me as Biba now."
As an incredibly multitalented woman, Biba Singh juggles two different worlds – music and medicine.
Due to family commitments, many women struggle to maintain one career, but Biba Singh has two, and she seems to be handling them both just fine even if they are poles apart.
In an exclusive interview with DESIblitz, Biba Singh talks about her success as a singer whilst being a doctor.
Born and raised in America, Biba is living her very own American dream. After attending medical school, she pursued both an MBBS and an MD. Now as a certified doctor in New York, Biba already has a lot on her plate. It can't be easy tending to patients and then keeping in touch with her passion of music.
Biba expresses that: "Being a doctor and a singer is not an easy task, but what I always tell people is that sometimes when you love to do something you make time for it and prioritise."
Biba has been singing since the age of 4, training with various teachers. At the age of seven she began singing Shabads at the Gurudwara. Being the daughter of a physician, Biba's father wanted her to follow in his footsteps and become a doctor.
As well as fulfilling her father's wish, her family encouraged her to continue singing. In addition, she received full support and motivation from her childhood friends.
Being discovered by Bollywood Punjabi singer Daler Mehndi was the start of her career. She was noticed for her incredible talent and given an opportunity to share it with the world.
In 2009, Biba met a well-established music director Santokh Singh who created and directed her first ever Album Biba. She worked with Bollywood music director Bappi Lahri to release her second album Biba For You in 2011.
Interestingly, Biba's name seems to be included in both album titles. When asked about her name, she says: "It's actually a nickname. Everybody has been calling me Biba since I was literally born. So most people just know me as Biba now."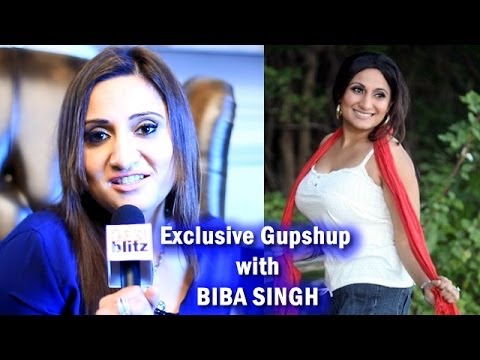 One of Biba's recent hits is 'Akhiah', a modern rendition of Surinder Kaur's folk classic song. On why she chose this song, Biba admits: "It was so romantic; it was one that just captures your heart."
"What I noticed that nowadays that so many new songs coming out, so many beautiful lyrics, beautiful music but a lot of the older songs that have been done are so classic, so amazing."
"And I think that a lot of our young generation doesn't have the chance to listen to them because they're so into the new beats, the new songs, the new sound so I felt like taking one of those songs and re-doing it would bring it back to life."
The single was launched alongside an enchanting music video as well as an additional remix featuring Canadian rapper, Mr Bolly. On YouTube, both the videos have earned over 60,000 hits. There are also two versions of this track.
The first edition was produced by Mandeep Dhaliwal, who is popularly known for his albums with Jugni Records. The second version is a remix was produced by Sorin Pavelesco, a producer from Montreal-based BTB Music Productions. Renowned director, Hemant Thavathia directed both the videos which were filmed at New York's historic Wing's Castle.
Biba says: "It's such a popular song. It's one of my favourites and I wanted to make a modern version for the younger generation to enjoy, too."
Her songs mainly centres around love and happiness which are in Biba's forte as she enjoys singing songs which are straight from the heart. Other hits include, 'Aja Nachle' and 'Kaisi Majboori'.
When asked who her inspirations and roles models were, Biba answers: "I try to learn from everyone. I love Richa Sharma and Jaspinder Narula and often try to learn from their styles of singing.
"My personal role models have been Bappi Lahiri, Mika and Daler Mehndi who have helped me in this industry. I also just love Nusrat Fateh Ali Khan and his music."
She has also admitted that she would love to collaborate with Rahet Fateh Ali Khan because of his melodious and beautiful songs.
She has gone on tours in India, the United States and Canada and performed for acts like RDB, Imran Khan and other Bollywood singers. Recently, Biba performed at India Day Parade in New York.
In India, she has created quite a name for herself with her Hindi and Punjabi infused music. In the UK, she has also done very well for herself, earning a place with the record label, Movie Box which holds the biggest archive of Bhangra and Punjabi artists.
Speaking about her biggest ambition, Biba tells us: "Make a name for myself. To be known for my voice and effort, and eventually sing for a cause and help others along the way. To be a source of motivation for other people and spread love and positivity."
Being able to manage both her medical career and her singing career and with future songs in the making, Biba Singh is a big inspiration for talented and hard-working women across the globe.