"I realised a few months in that there was no scheme."
Cryptocurrency firm OneCoin has been accused of convincing people to pay tens of thousands of pounds to invest in the digital currency.
Layla Begum is in her 30s and is from Poplar, London, lost her life savings after she went to a OneCoin networking event on September 3, 2016.
Over 1,000 people were at the event in Aldgate, London. Some of the main promoters at the time offered visitors different investment packages ranging from £100 to £28,000.
Ms Begum said that she and other investors would be given 'tokens' which could later be exchanged to get OneCoins. They would then be used to buy products or exchanged for other currencies.
The earlier they invested, the greater the eventual payout would be. Investors would receive rankings called Ruby, Emerald or Diamond for getting new investors on board.
Ms Begum was convinced because of her long friendship with 46-year-old Mohammed Aklim Uddin Saleh Ahmed.
He is a Diamond-ranked promoter by OneLife, the wider business associated with OneCoin.
He allegedly persuaded several people to invest in the cryptocurrency firm as a promoter. Ahmed is a former council worker and appeared alongside OneCoin Founder Dr Ruja Ignatova to promote a charity.
See the Video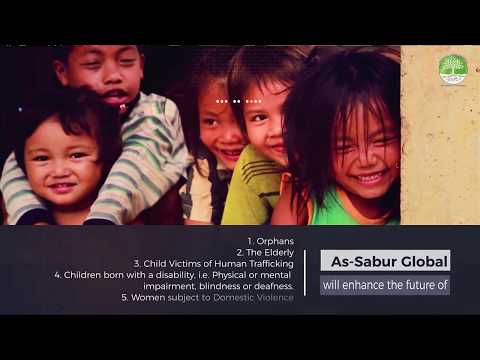 However, it was not registered as a charity and it subsequently dissolved in November 2018.
Ms Begum said: "The presentation was amazingly attended by 1,000 people who were immaculately dressed and very professional, selling a dream."
On Mr Ahmed's instruction, Ms Begum paid a total of £21,700 in four transactions to him. She also paid £32,500 in seven transactions to Shoaib Ghouri, an Ilford-base OneCoin promoter. Ms Begum stated that she never met Mr Ghouri.
Mr Ahmed messaged Ms Begum on October 4, 2016, and told her:
"You will be one of my Diamonds in my team."
On October 7, 2016, he added: "I'm going through all your accounts. The coins have doubled… €36,703 already sitting in your account… €66,921."
Ms Begum began asking to cash in her 'tokens' in November 2016. She had received a series of error messages on the OneCoin site.
She said: "Then I started educating myself about cryptocurrency and trading, and I realised a few months in that there was no scheme. I started approaching the leaders and they told me to be calm."
She tried contacting the management and was finally told in March 2017:
"No refunds will be made after the IMA [investor] has logged in to his/her account."
"By logging into his/her OneLife Network account it is considered that the IMA is accepting the terms and conditions and no refunds shall be made."
An "extremely distressed" Ms Begum sent Ahmed several messages and begged for her money back.
He told her:
"I am not returning your money from all the big packages from my pocket. The rest has to be raised from selling."
Ahmed later told her to lie to the bank and say that she never did the transaction. Ms Begum refused to do so.
In 2019, Ms Begum told the East London Advertiser that she does not expect to ever see the £54,200 again.
She said: "I made a mistake trusting somebody with 20 years of life savings, my for a down-payment on a property. This was all brand new to me. I'm accountable. But I believed it was genuine.
"There are other Bangladeshi people stuck in that scheme. People don't want to take ownership because the reality is losing money and being fooled.
"In Tower Hamlets, we have an under-educated community that doesn't know anything about cryptocurrency or finance and follow everything told to them."
Mr Ahmed is one of several people in London who has promoted OneCoin since it arrived in the UK.
While the founders have said that it was making 300 millionaires a year, the US Department of Justice has called it "an old scam with a virtual twist".
OneCoin is allegedly responsible for a worldwide scam.
An investigation into the cryptocurrency firm continues and Mr Ahmed has refused to respond to the allegations.