"A wedding always has something new and you will discover it on the day."
Italian photographer and photojournalist, Cristiano Ostinelli, has recently experienced his first Indian wedding in India.
The destination photographer has previously shot five Indian weddings in Italy and other parts of Europe.
Bringing it home to India has allowed him to absorb the local atmosphere, adding a divine sense of authenticity to his photography.
Hence, the wedding is captured with a whole new level of charm and beauty through his Italian eyes.
Staying at the Radisson Hotel, the couple has invited 400 guests to attend their gorgeous wedding ceremony and witness the lovely pair marry.
Making use of his expertise in storytelling and extraordinary photography skills, Cristiano manages to capture every essence of the beautiful occasion.
As the day begins with the bride getting ready for her big day, black and white photography is used here to present the idea of the past, before she has married her true love.
Henna is also a key theme in his photographs, showcasing the hands and arms of the bride's loved ones.
She beams back at the camera, ecstatic to be spending her day with her closest family and friends.
Cristiano playfully utilises action shots to create truly mind-blowing snaps and a treasure for the couple to keep.
On the famous Ganges River, birds surround the couple sitting on a small boat, whilst the bride's beautiful red sari floats elegantly in the wind.
Even those short and sweet moments between the couple and their guests cannot escape Cristiano's lens!
Another fun session for the award-winning photographer is when the Indian couple take to the streets, joyfully posing with bicycles and auto-rickshaws.
These shots stunningly present an up close and personal look at the culture of India through the hustle and bustle.
Speaking of shooting the pictures in the public places, Cristiano tells DESIblitz: "It's always funny, but in India, it is more than funny.
"Everybody comes around you for curiosity, it must look like a movie. It's really nice to see people interested in my work."
For the happy couple, Cristiano's international outlook is what attracts them to invite him as their photographer.
His incredible work in photojournalism definitely offers a unique perspective. Cristiano goes on to tell us how shooting a wedding differs from being a photojournalist:
"To tell a story, you need to study the situation beforehand, to discover a new story to tell.
"A wedding always has something new. And you will discover that situation on the day."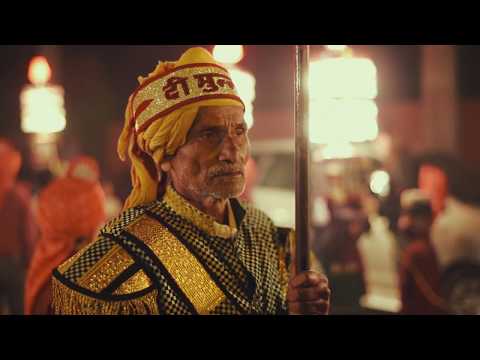 Working behind the lens since 1995, Cristiano also excels in shooting the increasingly popular pre-wedding photos for modern day couples.
His schedule is no doubt fully booked, as he says: "Spring and summer [is busiest] for the wedding season in Italy and Europe.
"Winter is usually very calm, but I sometimes do some weddings overseas."
Take a look at an Indian wedding through the eyes of Cristiano in our gallery: